Playing Homer Ledford's Dulcimer
by Steve Eulberg While one tour this month in Bettendorf, Iowa, I was given the opportunity to provide workshops for hammered dulcimer players at the home of Linda & Reg Shoesmith. On the morning I was leaving, Linda brought out a treasured "find" to share: A mountain dulcimer built by Homer Ledford, one of the famous Kentucky builders of the 20th century!
A unique feature of this instrument is that the only fret that went under all 4 strings was the 3rd fret.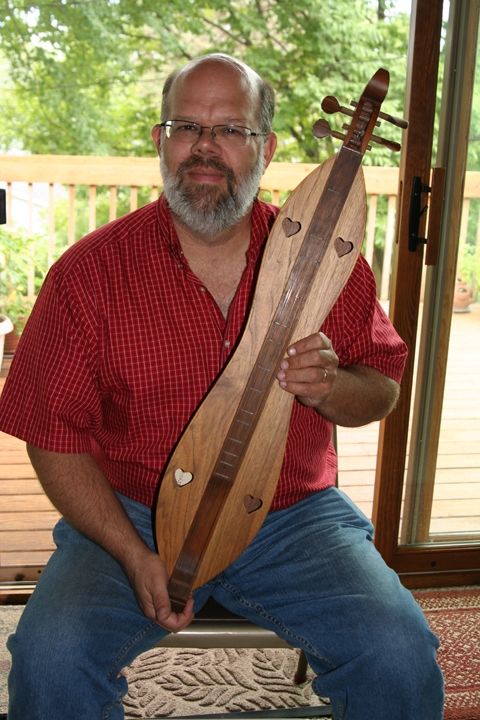 What an exciting opportunity!