Why is Playing with a Group Important?
by Linda Ratcliff
You are not alone in the world.  You are part of an ensemble. - Rich Mullins
Why is Playing with a Group Important?
Let me introduce to you my daughter-in-law, Mary Ratcliff. Mary has been teaching private piano lessons for over 25 years. She also is the Worship team coordinator for her church - she plans the music and makes sure all the musicians have what they need for worship on Sunday mornings.

We spent Christmas week with their family, and I asked Mary what advice she would offer our dulcimer students. She said she could not stress enough the importance of getting out there and playing with others.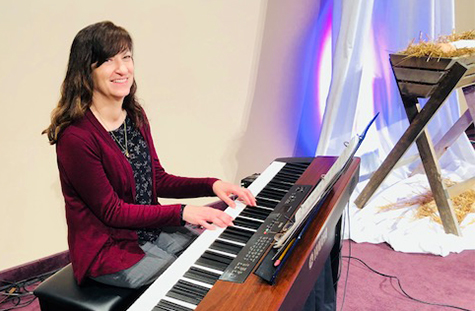 Here are some of the reasons that she shared.
Playing with others will challenge you to achieve new skill levels. For example, you might think you've been keeping a good steady rhythm pattern. But when you play with a group, you may discover you've been speeding up for the easy parts and slowing down for the hard parts.
If you prefer to play backup chords rather than the melody, playing with others will help develop your ear for hearing the chord progressions.
Instead of being a one-man-show, playing in a group will help you develop musicianship as you learn to blend in by adjusting dynamics and tone balance, and develop a spirit of cooperation and camaraderie with the others.
While we may spend many hours practicing and mastering our own instrument, the best memories of making music are always of making music with others.
You may find yourself extremely bored and stop practicing - if you choose to play your dulcimer music alone, behind closed doors, without any involvement other than with your teacher or the Dulcimer Crossing videos.
Finally, Mary sees a spiritual value to playing music with others - as it is a practical picture of how the body of Christ should look. 1 Corinthians 12:20-21 says we are many members but one body, and no one is more important than another. Each person has something specific to contribute, and there is no room for self-pride or promoting yourself.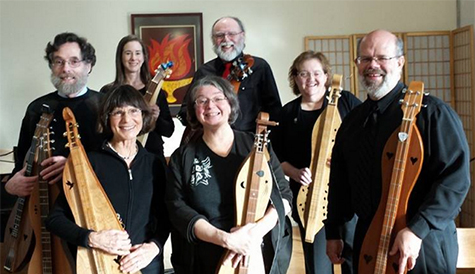 Berkeley Dulcimer Orchestra
How long has it been since you attended a jam session or played with a group? It's time to pack up your instrument and get going! 
As always, if you have any questions, always feel free to ask Steve
 or 
myself.