Wendy Songe Workshop: New Beginnings
Wendy Songe, who has had to learn a LOT of new things in the past year, will share with us the treasures from her learning on Thurs, Oct 23rd at 5 pm MDT (=4 pm PDT, 6 pm CDT, 7 pm EDT).
There are three ways you can join us for this exciting event!
1.  This workshop is a benefit for Workshop and Mentor level members of the DulcimerCrossing. 
On the day of the workshop, simply log in and choose Upcoming Events from the Live Events Menu at the top of the page

and choose Wendy's workshop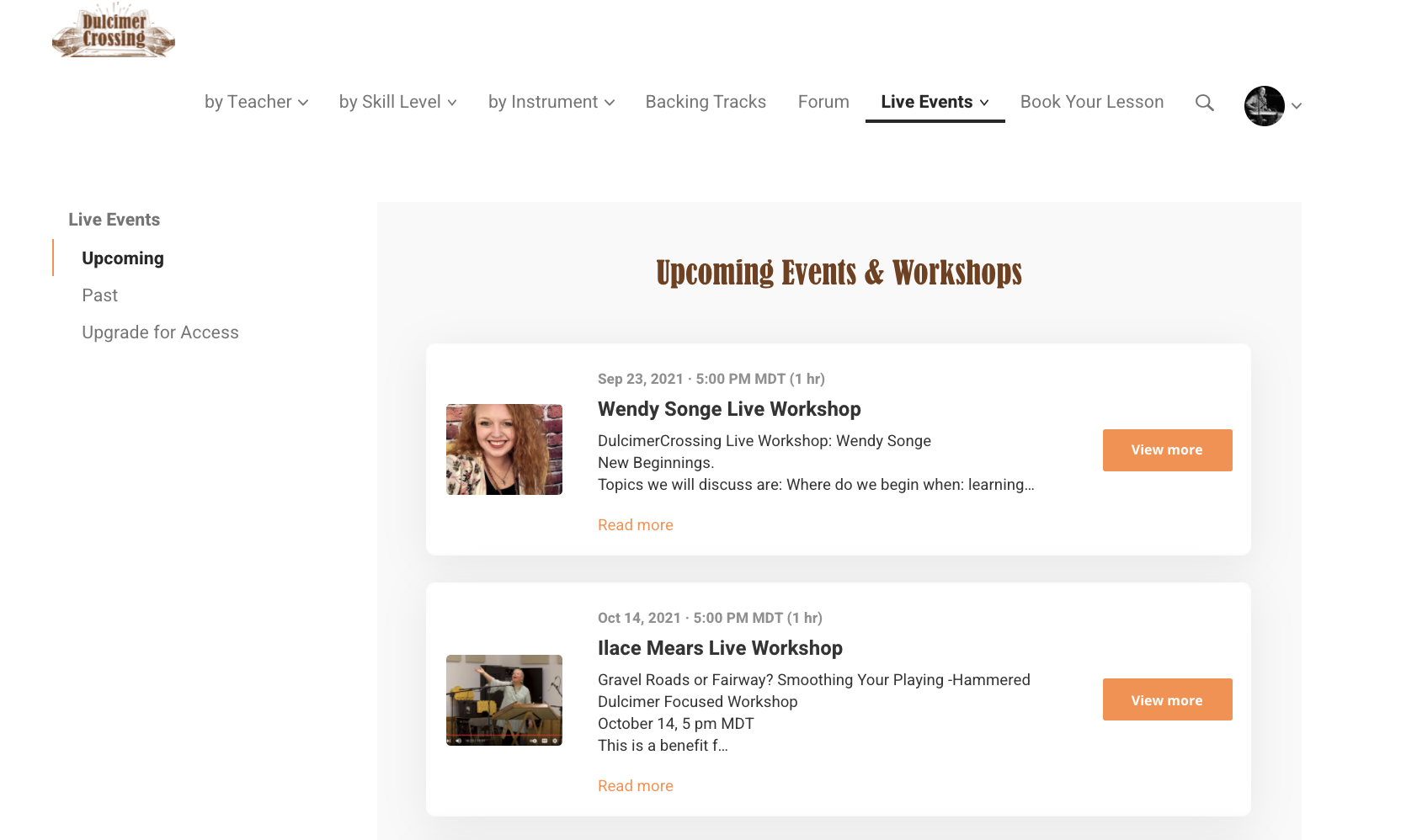 and click the blue "Join Here."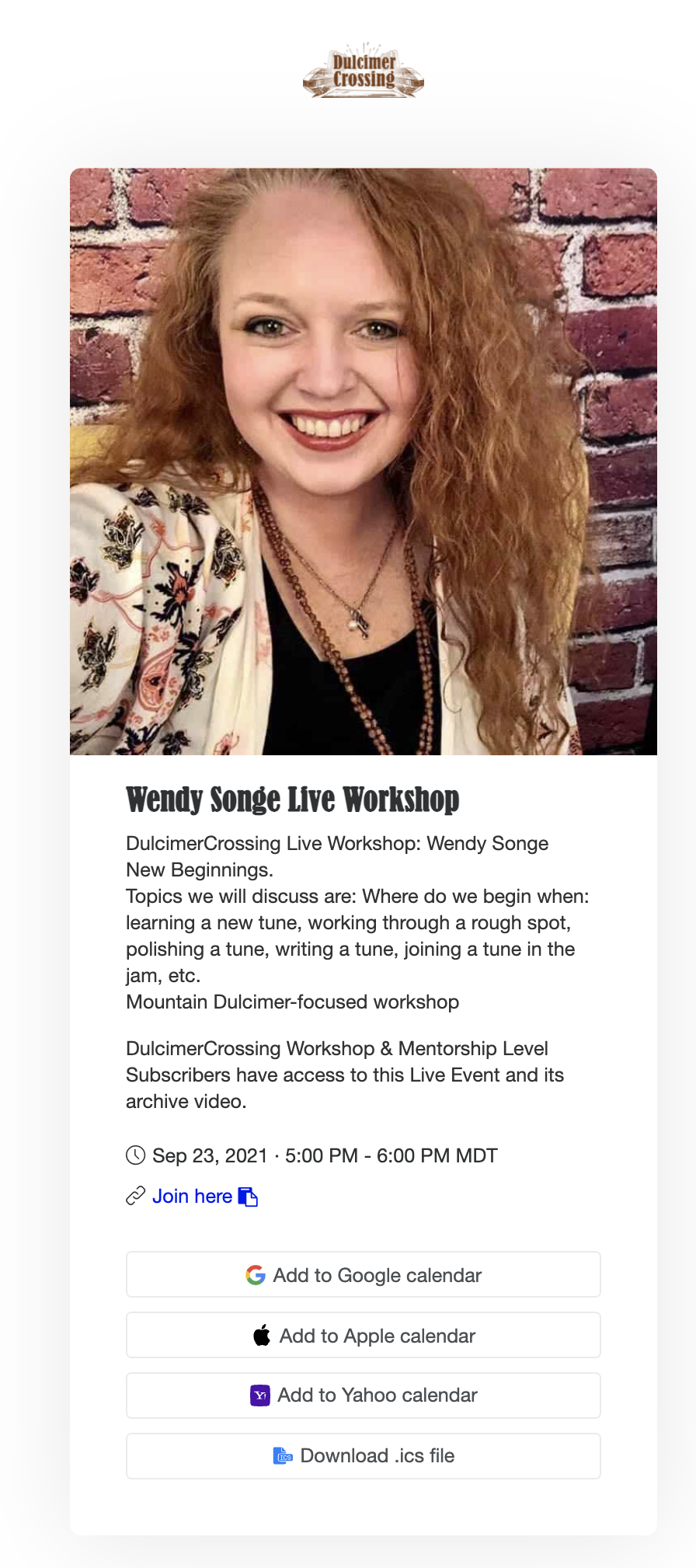 After the workshop you'll have access to the Archive Video Recording of the workshop by choosing the PAST link in the Live Events Menu.
2.  If you are a DIY member but wish to Upgrade your membership to attend Wendy's workshop, you can do that before the event.  You can always upgrade and downgrade your membership at your wish and convenience.  While you are a Workshop or Mentor member, you'll have the same access to the Archive Video Recording of the workshop.

3.  Sign Up for Wendy's Workshop without a membership to DulcimerCrossing.
Here is the third way to join the workshop. 
We have figured out how we can offer this to people who might not be interested in joining the site, but who still wish to have access to Wendy's knowledge and experience. 
After sign up for the workshop you'll be given the link to login to Wendy's Workshop (which will take place on a private zoom link) AND you'll get access to the Archive Video of her Workshop.  Sign Up for Wendy's Workshop Here.
That's it!  Look forward to seeing you there!