Gotcher First Gig?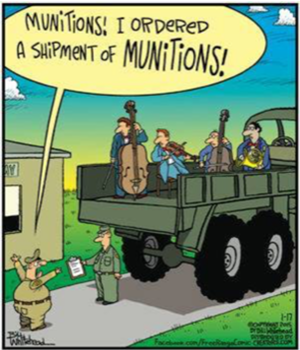 It's only natural to daydream about your first gig … a small gathering of friends hoping to see you do well, spotlights , applause, a crowd of satisfied folks from the audience wanting to shake your hand and congratulate you after the event.

I hate to stick a pin in that daydream bubble, but first-time concerts don't always run so smoothly. But, the good news is that, with just a little preparation, you can avoid many of the pitfalls that might spoil the dream for you. Don't even think about stepping in front of an audience until you've followed these tips.
First gigs start with friendship. If you dream about being a performer, get out there and experience it. Attend dulcimer concerts and festivals, hang out at the dulcimer store or the craft mall where they're building dulcimers. Talk to folks, make friends, join a group, share your dream.


Agree on the fee. Forget about that suitcase FULL of fifties you were dreaming about, but do ask about payment terms upfront. Will you get a flat fee, flat fee plus tips, or does the venue operate on the basis of exposure in lieu of hard cash? I rarely work as a performer any more, but many of my venues at craft malls have been for tips and CD sales only. I've done background music for Christmas parties or family events for an agreed upon fee. At the Butterfly Palace in Branson, I was paid by the hour and they sold my CDs in the gift store. No surprises at any of these. I knew what was what beforehand.



Be willing to start for FREE. Have you ever heard of Zig Ziglar ("See you at the top."). He started by selling cookware during the day, but traveled at night to churches, schools, Lions Clubs and Rotary clubs and gave motivational speeches for FREE. However, by the end of his career, he was able to charge an astonishing $50,000 per speech—and he spoke about fifty times a year.

I went to see Zig Ziglar speak in 1984, to get pumped up when I was a yellow page salesperson. One of my favorite quotes of his was, "You don't have to be great to start, but you have to start to be great!" 


Do a stakeout. When you're offered your first gig, do some homework. Visit the venue in advance to watch someone else perform and ask yourself some pertinent questions. How big is the stage or the area where you will play? Does the sound equipment get a decent mix or will you be bringing your own? How loud can you play? How close can you park your car to the door where you will drag your equipment in?


Make a checklist. When it comes to packing your gear, make a checklist and tick off items as you pack them into your car. You'll remember the obvious stuff, like your dulcimer, but you might forget essentials like your tuner or capo. And bring extra supplies, like spare strings or a backup dulcimer. From experience, I know a string will break at the most inconvenient time.


Build your playlist. And write it down. Well … I do because my mind blanks out at the most inconvenient times. And then time yourself, with introductions and all. You might be surprised how quickly you'll run through the list. Prepare some additional tunes for "just in case."


Build the buzz. You'll need to pull in an audience to be invited back again. Let folks know you're going to be playing with regular posts on Facebook, Twitter, your blog, or a teaser newsletter.


Play a 'soft' debut. Nobody expects you to be note-perfect the first time out, but if your first gig is a crash-and-burn disaster, your reputation will take a pounding. Before you play for the rotten-egg-throwing public, have a dry run at your friend's house or in your own back yard,


Get there early. Set up completely, including lighting and sound equipment. Check EVERYTHING!  Do not drink an ounce of alcohol. You want to be A-1 on your game.


Record yourself. In the heat of your soft debut or the gig, it's hard to be objective about what works and what bombs. Yes, it's painful, but by recording your performance, you can objectively assess which songs put them to sleep and which ones worked. 
My final piece of advice is, If you mess up (and we all have) just go with it. No matter how bad it was, just pretend like that's what was supposed to happen. (And don't make a face at your dulcimer!)  More likely than not, the audience won't notice or will completely forget that something sounded a bit off.