Koto--the Japanese Cousin of the Mountain Dulcimer
by Steve Eulberg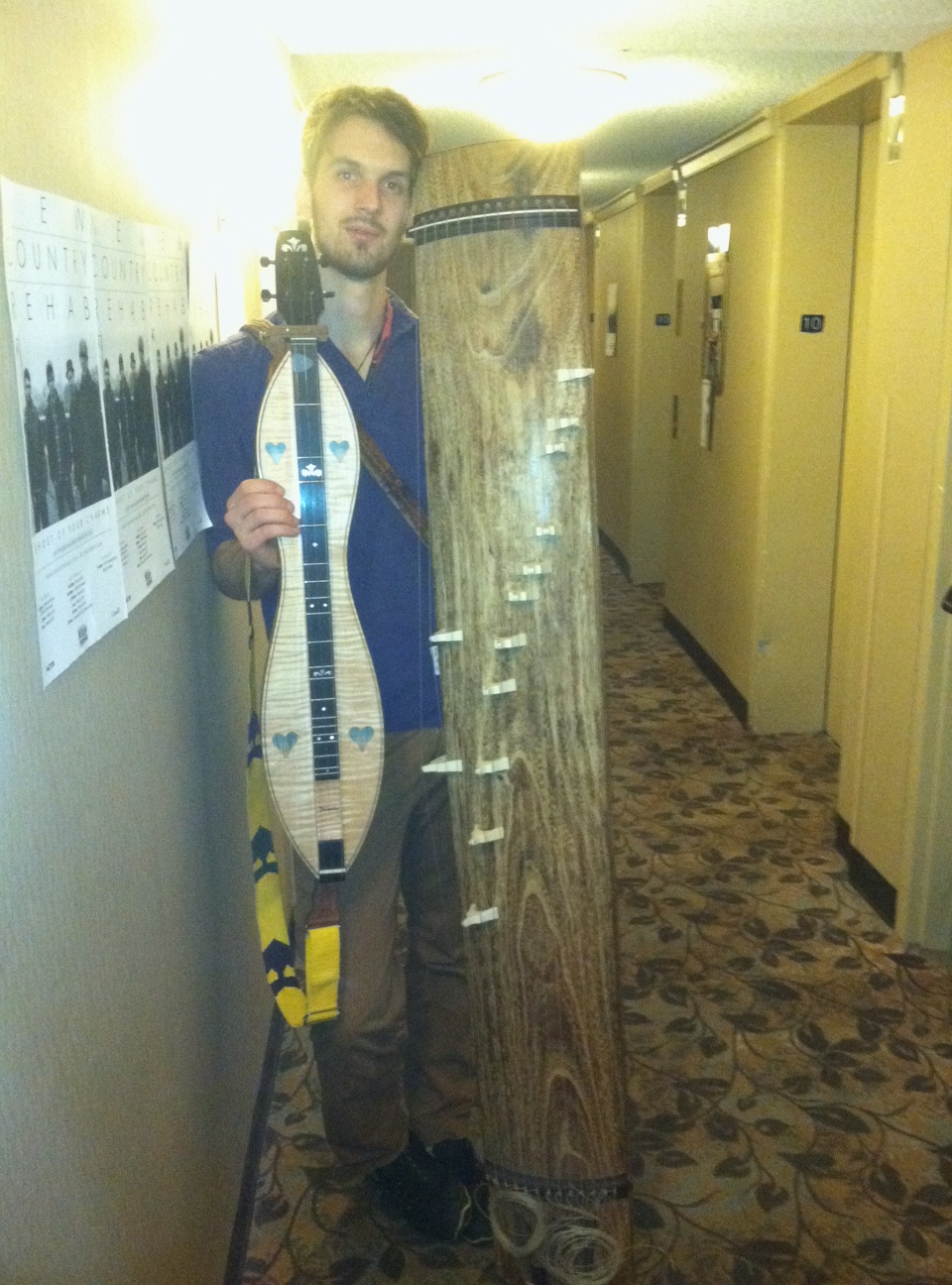 I thought I had caught a glimpse of this long, distinctive instrument while passing by one of the Private (Guerilla) Showcases on the music floor of the Delta Chelsea Hotel in Toronto, but it wasn't until I was rewarded by meeting its owner in the hall in the early evening (before all the craziness of the late-night schedule of "concertettes" begins) that I was certain.
It WAS a Japanese
Koto
, in the hands of (and nearly as tall as) a Londoner who, after exploring his music degree with saxophone, turned toward ethnomusicology and studied Balinese Gamelan for a year before settling on Koto as his primary performance instrument.
Jonah Brody
(from the East end of London, England) was with
Sam Lee and Friends
at the
North American Folk Alliance for Music and Dance Annual Conference
in Toronto, Ontario (Canada) Feb 19-24th.
Jonah had never seen a mountain dulcimer before so I gave him a short demo and had him hold the cousins beside each other for this photo!
Later that evening I scouted around until I found where he was performing with the band and I was able to capture a bit of an amazing amalgam of world sounds (Indian Tabla--<drums>, Cello, Fiddle, Japanese Koto and Scottish Folk song) that I'm sharing with you here.
Our imaginations CAN run wild!