Tuning Hack for Scroll-Headed Dulcimer
by Steve Eulberg
The
Snark™
tuner is very popular with mountain dulcimer players, for good reason.  It is quick, accessible, accurate and it's display is very readable.
(This is not an insignificant feature as those of us who continue gathering service stripes in the playing of our dulcimers experience with eyesight that gets weary over time!)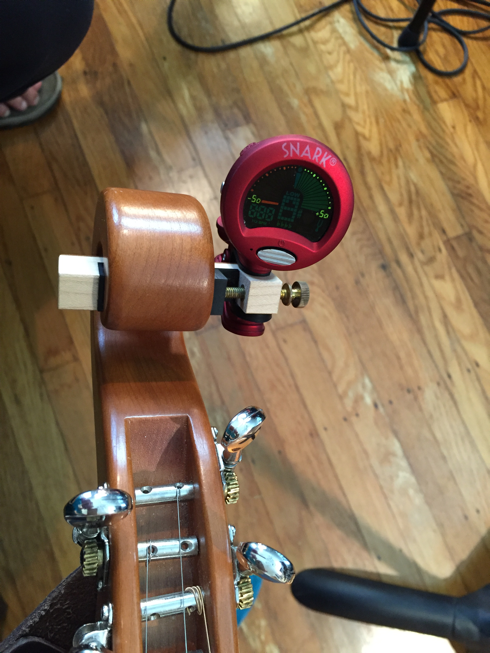 And the handy clip-on feature works very well with flathead mountain dulcimers.
However, players of instruments with the traditional scroll have sometimes str…