You Need New Input!
by Linda Ratcliff
You don't have to wait for inspiration to hit.  It's easier to be inspired when you're hanging out with other musicians and playing along with them.
- Linda Ratcliff
---
We go to Nashville a couple of times a year, and one of our favorite things to do in Nashville is to visit the 
Bluebird Cafe
.  We've stood outside under their blue canopy in the rain for as long as two hours, waiting without a reservation, hoping to get inside.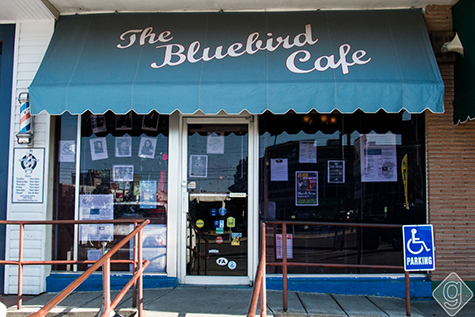 Over 70,000 people visit the Bluebird annually, man…