Blog
Gotcher First Gig?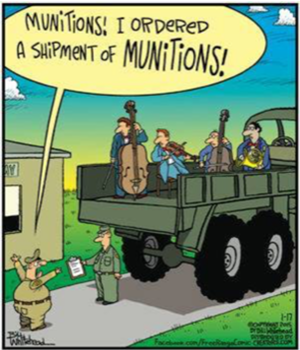 It's only natural to daydream about your first gig … a small gathering of friends hoping to see you do well, spotlights , applause, a crowd of satisfied folks from the audience wanting to shake your hand and congratulate you after the event.

I hate to stick a pin in that daydream bubble, but first-time concerts don't always run so smoothly. But, the good news is that, with just a little preparation, you can avoid many of the pitfalls that might spoil the dream for you. Don't even think about …
Connect Like a Rock Star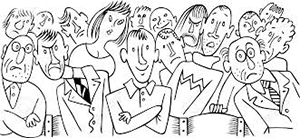 I am SO not a rock star. And you probably aren't either. But when I'm playing my instrument, I'm a communicator and I want to connect with the person or audience for whom I'm playing.

 With that in mind, do you ever feel like you're not connecting with your audience … when you're introducing your next tune … or when you're actually playing your dulcimer? Do they look bored (out of their minds)? Are their toes stubbornly still, instead of tapping along with the beat? Does their body language reve…
Certificates of Completion
New DulcimerCrossing Feature: 
Certificates Awarded for Completion of Courses!
We are excited to provide a celebration of your accomplishments when you complete 
(and mark as complete) each one of our over 200 Courses on DulcimerCrossing. 
The Certificates look like this:
We all know that a significant challenge for us as learners is to stay with the learning process and every bit of support we can get will help us reach our goal of: 

"Bridging the Gap between what you know and where…
New Feature: Sample Lessons
NEW FEATURE: Sample Lessons
We've added a new feature on our DulcimerCrossing.com website:  Sample Lessons by several of our instructors for each of the instruments for which we teach Courses.
Mountain Dulcimer:
These are sample mountain dulcimer lessons from DulcimerCrossing's curriculum, one from each level we teach:
Absolute Beginning-Level 1-Steve Eulberg
Beyond Beginning-Level 2-Butch Ross
Intermediate-Level 3-Neal Hellman
Advanced-Level 4-Nina Zanetti
…
The Difference Between an Improvisor ...
The Difference Between an Improvisor ...
And the Rest of Us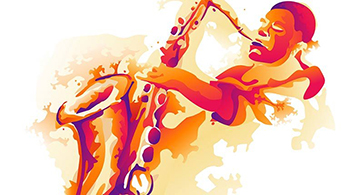 There is an important difference between a musician who can improvise and the rest of us who depend on our staff music or tabs in order to play a tune.

I would say a big percentage of us simply play music the way it was written by others, note for note, measure after measure. Now I have several books with my favorite hymns, many of them with the same hymns. Each collection has arrangements by a different composer so, when I pick a new …
If It Doesn't Challenge You ...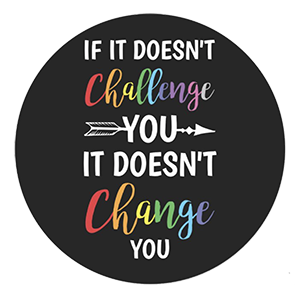 I practice the same things routinely, so I'm prepared in case someone walks in the house, sees instruments all over the place, and asks me to play something for them. BUT … have I fallen into a rut, both on my keyboard and my hammered dulcimer? Is my practice growing stagnant?

I think, if I'm honest, the answer would have to be yes. It occurred to me yesterday that I haven't learned anything new in a while. I haven't tried any new licks or tricks. I haven't challenged myself for far too long.…
Can I Play This in Public?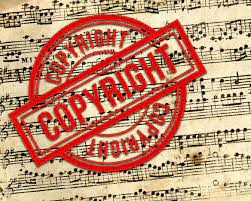 The copyright law for musicians is pretty simple: In short, "a music composition or sound recording is protected by copyright law when it is an original idea that is fixed in a tangible medium of expression," according to the Digital Media Law Project. For example, the classic song "I Will Always Love You" was written by Dolly Parton, so she has a copyright as the composer of the song. But we can never forget the incredible sound of Houston Whitney singing it, and she has the recording copyrig…
Introducing Carmen Amrein a new Teacher at DulcimerCrossing.
Our newest Teacher to join the faculty of DulcimerCrossing is Carmen Amrein who lives in Munich, Germany.  
Carmen was able to study the playing of the German Hackbrett, the 5th-tuned German Hackbrett (in flat keys to accompany accordions and folk music, and the Italian Salterio at the University in Munich.  She and other graduate have put together the annual Hackbrett Festival (the 3rd version of that festival is coming up in May.)
We are excited that she offered a Live Workshop for us in Mar…
Musical Etiquette
Some of us play professionally with others in a band. But most of us only have an opportunity to play along with our friends occasionally … perhaps at a jam session, at the nursing home, or on a friend's front porch. Whatever the scenario, it is important to follow proper musical etiquette in order to enjoy a satisfying experience with other musicians and your audience.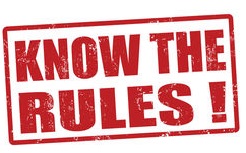 Musical etiquette is the practice of following the unwritten ground rules that help musicians get along and work effectively t…