DulcimerCrossing as a Way to Invest in Yourself
by Steve Eulberg
Investing in your own musical growth and development only takes your decisions:
1. To try it
2.  To try it again
3.  To learn how to remember what you've tried
4.  To discover what you DON'T get or don't (yet) understand
5.  To search for the answers to decision #4.
6.  To connect with others who may be a step ahead of you on the path
7.  To connect with others who are well-traveled guides on this path.
ALL of us who teach at DulcimerCrossing have faced and made these…
Can You Make Progress Without Playing?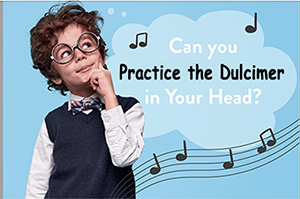 All too often, our busy lives prevent us from picking up our dulcimer or our hammers, and spending time in practice. I look on practice time as a gift to myself, a reward for being a good girl and getting everything done that needs to be done. But sometimes I get so busy doing the things I ought to do, time runs out before I even get close to playing my instruments.

First of all, if we were face-to-face, you'd probably tell me I need to re-order my priorities. And I know you'd be right. But e…
Go SLOW to Go Fast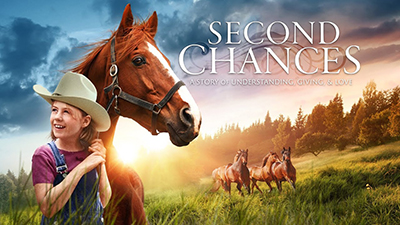 Last weekend, I watched the movie "Second Chances," an uplifting tale of a little girl's physical and emotional reawakening after a car crash claims the life of her father, and leaves her unable to walk without crutches. In the movie, Sunny bonds with a crippled horse, and together they begin to walk, even run, together again.

However, throughout the film, the horse trainer and her coach warned Sunny and another young girl about the importance of warming up their horses, starting them out slowl…
If My Dulcimer Could Talk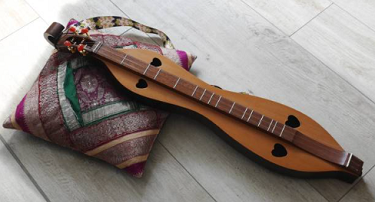 Your faithful, highly treasured, beautiful dulcimer is sitting by itself over there in the corner. What would it say if it could talk? What if it could tell you what it's really thinking? Well, I've taken a guess about a few things you might hear it say.
I'm so honored that you chose me. Choosing your first dulcimer is important, because if the workmanship turns out to be an inferior quality, it may not hold its tuning properly. Many think they will start off with an inexpensive dulcimer,…
Live Events at DulcimerCrossing
Live Events at DulcimerCrossing
by Steve Eulberg
Live Events Schedule
While the main focus of DulcimerCrossing has been to provide filmed video lessons that are accessible according to YOUR schedule, we also recognize the limitation of learning when we aren't able to ask questions of the instructor.  To address this, we have created and curate several regular Live Events at DulcimerCrossing.
Wednesday LiveStream
Each Wednesday at 9 am MDT we host a 30 minute Livestream on our Facebook P…
New Feature: Sample Lessons
NEW FEATURE: Sample Lessons
We've added a new feature on our DulcimerCrossing.com website:  Sample Lessons by several of our instructors for each of the instruments for which we teach Courses.
Mountain Dulcimer:
These are sample mountain dulcimer lessons from DulcimerCrossing's curriculum, one from each level we teach:
Absolute Beginning-Level 1-Steve Eulberg
Beyond Beginning-Level 2-Butch Ross
Intermediate-Level 3-Neal Hellman
Advanced-Level 4-Nina Zanetti
…
Leap Forward with Matthew Dickerson today!
National Hammered Dulcimer Champion and DulcimerCrossing instructor, Matthew Dickerson, will share his knowledge and experience in our March Leap Forward in Your Musical Understanding Live Event for Premium Members today.
Log in with your Premium Membership to access this lesson today:
4 pm PDT | 5 pm MDT | 6 pm CDT | 7 pm EDT
That Membership also lets you view the Archive Videos of the previous lessons:
Circle of 5ths/Ionian Mode Week 1
Dorian Mode Week 2
Aeolian Mode Week 3
M…
Leap Forward Week 3
Performance Tasks/Learning Objectives from this lesson:
1. Find an E Aeolian Scale (Natural/Pure Minor) on your instrument 
2. Use that knowledge to Play God Rest Ye Merry, Gentlemen or Wayfaring Stranger
3. Name the notes that the student used to play this scale
4. Define the Aeolian scale 
5. For Mountain Dulcimer: What do I have and what Drones do I need?
A. If I use a Capo how do I tune and where do I start?
B. How can I re-tune and play Aeolian in some different Keycenters?
New Theory Quiz
Following our first two Live Music Theory classes for Premium Members of DulcimerCrossing.com, Erin Mae and I have a new Quiz, this time comparing the Ionian and Dorian Modes.
Click here to try it out and test your understanding!
Later today [4 pm PST = 5 pm MST = 6 pm CST = 7 pm EST] is the 3rd lesson, this one focusing on the Aeolian Mode.
Premium Members have access on the Live events page at DulcimerCrossing.com.
(Be certain that you have logged in and the background is blue and th…