Look B4 You Leap!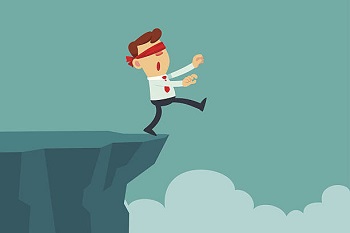 Look Before You LEAP! This expression has been found in old manuscripts as far back as 1350 and appeared in a collection of proverbs by John Heywood in 1546. Its first use in the U.S. was in 1677 in the History of Indian Wars in New England. It's all about thinking, paying attention, and taking on the world in such a way that you don't fall flat on your face because you forged ahead too fast.

I think this is good advice for approaching a new tune as well. I admit, sometimes I charge right in ……
Learn More from Mistakes
by Linda Ratcliff
The only real mistake is the one from which we learn nothing. - John Powell
---
I Learn More from My Mistakes Than Successes. Do You?
I love to play through a tune perfectly, time after time, but lets get real - in my world, that simply doesn't happen.  I fail to play a tune perfectly more often than I succeed. But mistakes can be good. In every mistake, there is the potential for growth. They can help me, if I will just take time to do the work.  For example ...

Mistakes help me…