Theatricum Botanicum
by Steve Eulberg
While on tour in southern California in August, DulcimerCrossing instructors,
Erin Mae Lewis
and
Steve Eulberg
arrived early for their gig, Peter Alsop's Kids Koncerts (Dulcimer-Wellcimer) at the "magical treehouse" of
Will Geer's Theatricum Botanicum.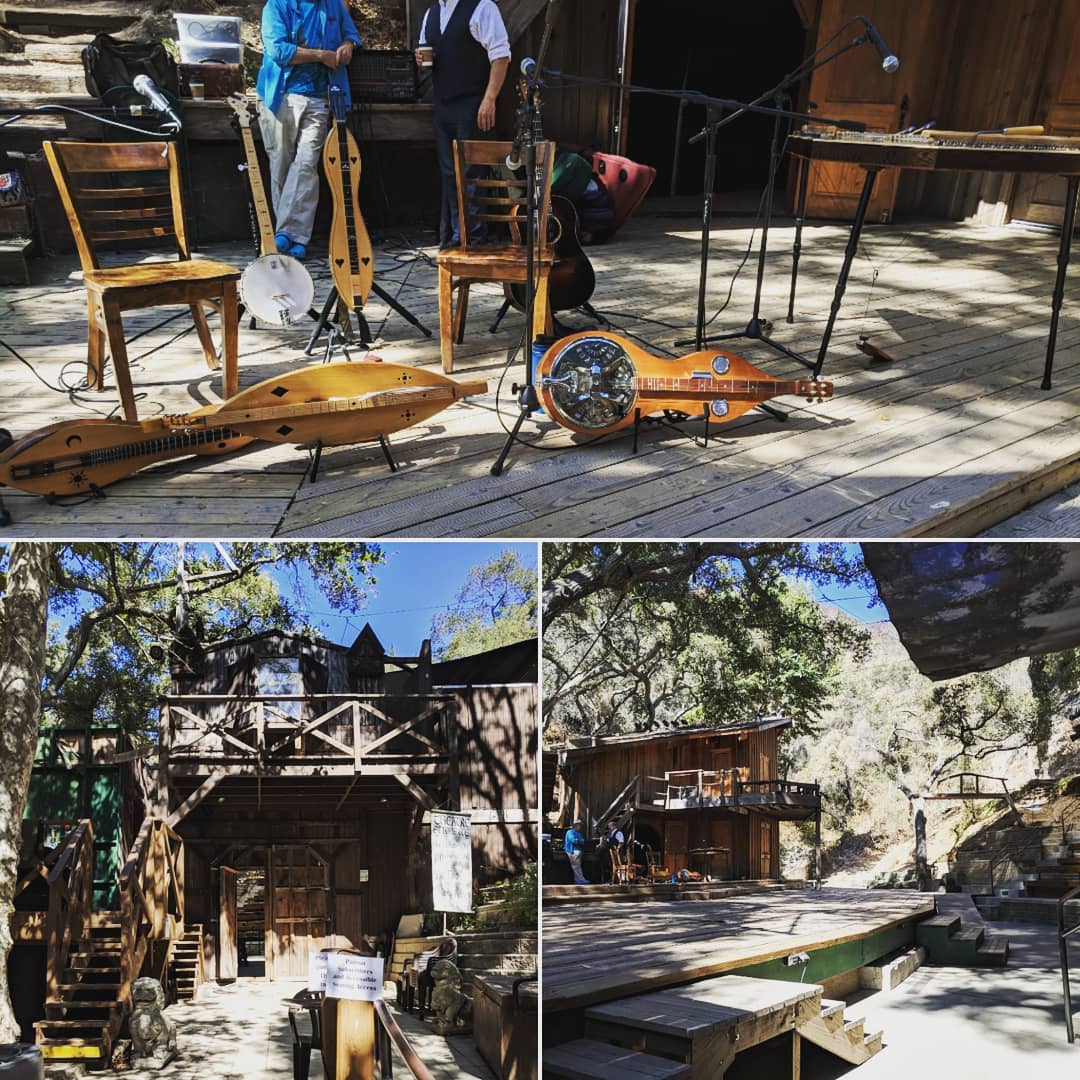 Erin took these photos as we prepared for the pre-school kids concert on Sunday morning.
As Erin relates in this highlight video from their recent
Concert Window
show, Steve was playing this new composition, inspired by the setting, …
Try to Make ANYthing that happens...
by Steve Eulberg
...into something of Value."
--Herbie Hancock
Jazz Pianist Herbie Hancock tells a story of something that happened when he played
[wpvideo rR2tvMIs]
a "wrong" chord during Miles Davis' solo.
This video is from
Herbie's MasterClass
.
This is some GOOD advice for more than just jazz music.  It is for ALL music.
And for life.
(Thanks to Lois Hornbostel for sharing this on Facebook!)