31 Days to Fingerstyle Mastery
by Steve Eulberg
Hi folks! This post is music-related but not dulcimer-specific.
I have had a Patreon Project going since January of 2015.
This fall I decided that I wanted to put together some one-month class offerings that would let people take a single class with daily lessons to work on a specific skill, figuring that if it takes 21 days to set a habit, in 31 days we galvanize it!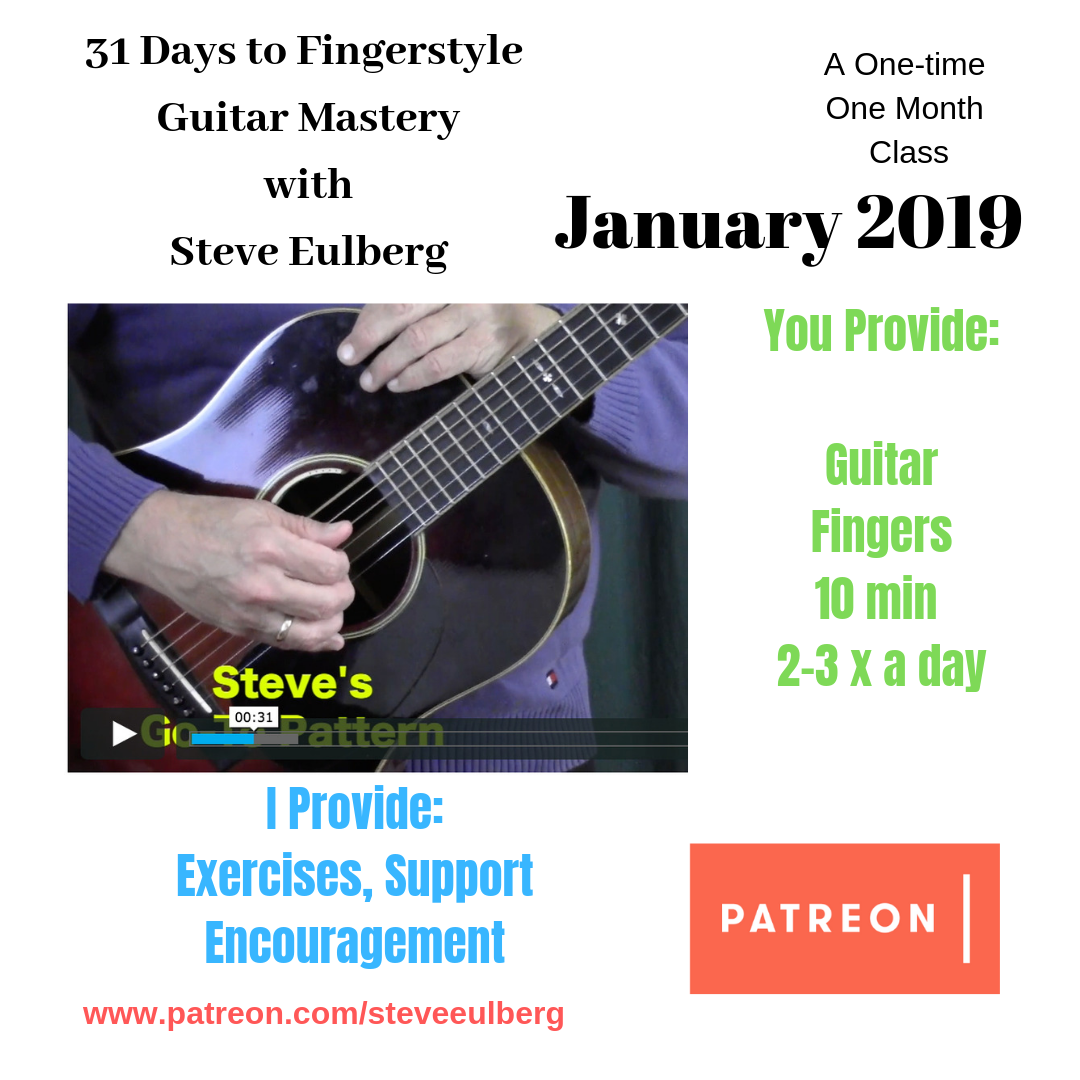 So, today I launched my first class: 31 Days to Fingerstyle Mastery (this focuses on 6-String Guitar,…