New Blues Backing Tracks added to the Library
I am excited to the announce the addition of SIX (6) brand-new Blues backing tracks in 6 different keys.  These are all played at 117 bpm (beats per minute).  The tracks were created with guitar, dulci-Bro and drumkit and are located in our Backing Tracks Library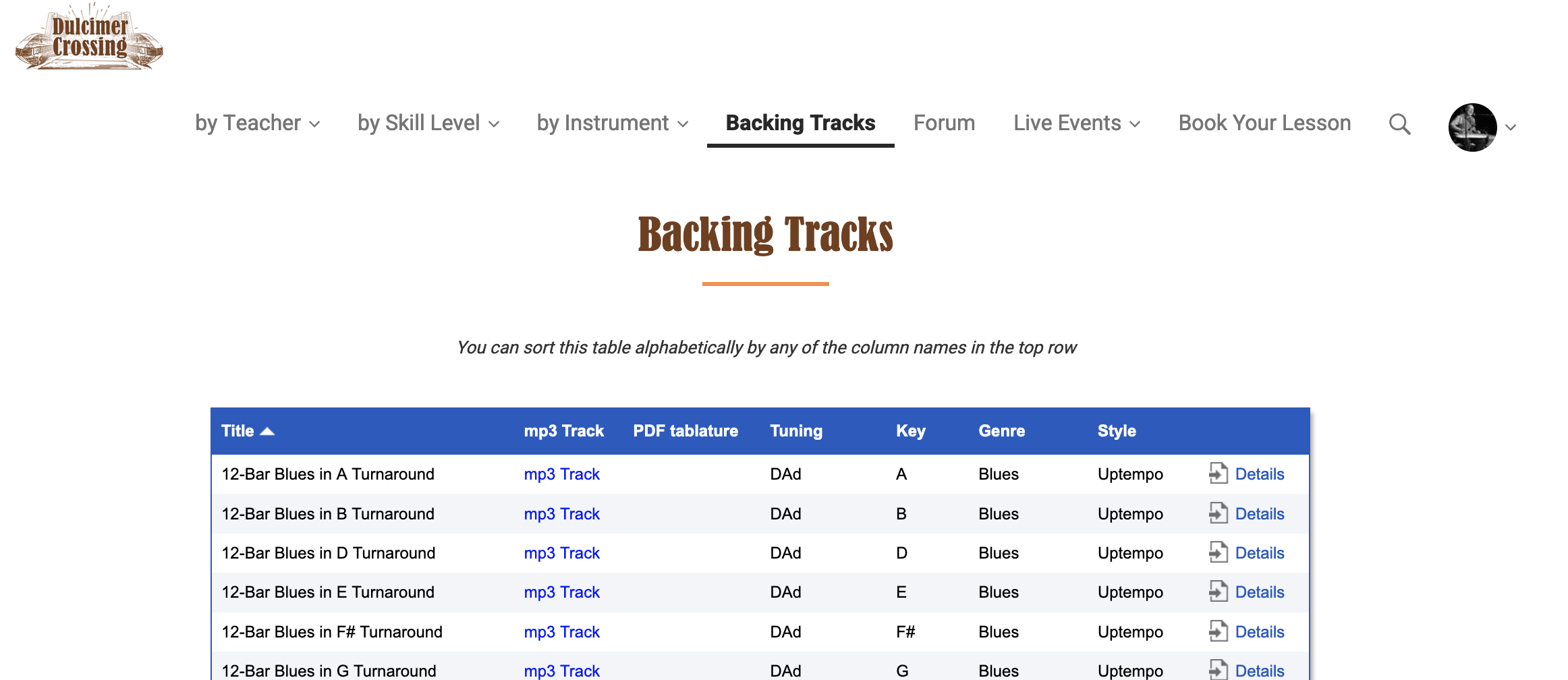 All levels of membership have access to this library and can download the tracks as well as the PDF chord charts that accompany them.
Making use of the Pentatonic Minor Scales for each key and/or the Blues Scales for each key, players…
You Name It Blues on Dulci-Bro
As part of our Blues Series, we have uploaded Steve's original tune, The You Name It Blues for Dulci-bro (resonator dulcimer).
  Steve will be teaching a week-long class on Dulci-bro or resonator dulcimers at Kentucky Music Week June 21-26, 2015. (This is one of several learning opportunities which DulcimerCrossing supports with scholarships.  Contact the camp directly to inquire about the scholarship.)  
Subscribe to www.dulcimercrossing.com for
all-the-time-
-all-the-teachers-
-al…
Playing Blues on Dulcimer
Someone once told me that I couldn't play blues on the dulcimer.  "The dulcimer is too pretty for the blues."  I disagree. If you can have the blues, you can play the blues on whatever you want! Look at these introductions to playing blues on hammered and mountain dulcimer and dulci-bro.
Mountain Dulcimer
Hammered Dulcimer
Dulci-Bro
Subscribe to www.dulcimercrossing for all-the-time-all-the-teachers-all-the-lessons access!