Dulci-Bro Live Event
Thursday, Aug 15, 5:30 pm PDT (=6:30 pm MDT, 7:30 pm CDT, 8:30 pm EDT) Steve Eulberg will give a live acoustic show featuring the resonator dulcimer or dulci-bro on ConcertWindow.com.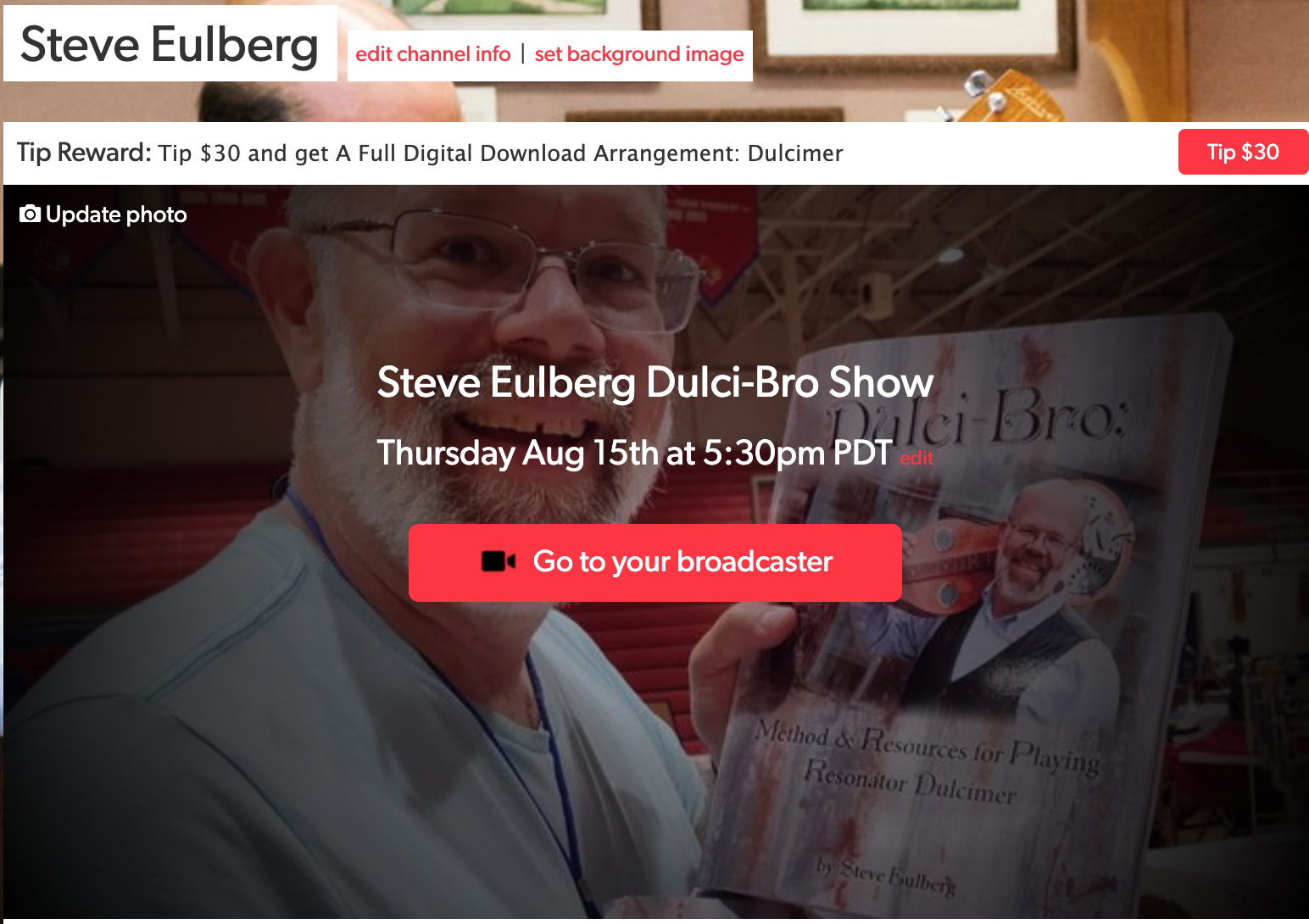 This is a pay-what-you-can show (as little as $1 or as generous as you feel) and you can watch from the comfort of your own home on your computer, or tablet or phone.
Here is the link to purchase tickets and get reminders about the upcoming show so you don't miss it!
Steve also published his new book/CD this …
Mark Alan Wade Live Event
by Steve Eulberg
We are excited to have national champion, Mark Alan Wade, aka the Professor, share music for our monthly Live Event for Premium Members of DulcimerCrossing.com 
Tomorrow Night: 
Monday, Dec. 10th 5:00 PST | 6:00 CST | 7:00 MST | 8:00 EST
This is a secret (ssh!) show, but you can tune in here.
The transition from competitor to colleague is often a very quick and smooth one in the dulcimer world.  I first met Mark as a competitor at Winfield this is certain true in our cas…
Concert Window Highlight: Katie Moritz
by Steve Eulberg
At DulcimerCrossing.com, we love being able to present all kinds of dulcimer performances for our Members.
We finished last month with a concert by
2013 National Hammered Dulcimer Champion
Katie Mortiz
and her guitar side-kick Skip Siddick.
Here is the Highlight Video she chose and we are excited to share it with you.
Premium Members
have access to
Live Events
like this every month.
Basic Members
have access to these
Live Events
every quarter.
Want to
join us
, too?
As Katie demonstrate…