Mark Alan Wade teaches Arranging in January Live Workshop
Mark Alan Wade is the featured instructor for our January Live Workshop at 5 pm MST on Thursday, Jan 20th.
Concert-Ready O'Carolan
We learn by doing, so rather than talking about arranging, let's do some arranging! I have prepared for you a great arrangement of a tune by O'Carolan that used all of the tactics I teach in arranging. We will learn how to put it all together, and more importantly, discuss why the arrangement elements are there and what they do for the listener. I'll keep the pla…
Live Concert/Workshop This Saturday
by Linda Ratcliff
"If I were not a physicist, I would probably be a musician. I often think in music. I live my daydreams in music. I see my life in terms of music."
- Albert Einstein
---
Erin Mae Lewis
, who teaches Chromatic Mountain Dulcimer Lessons on DulcimerCrosing is giving a special Chromatic Mountain Dulcimer Workshop!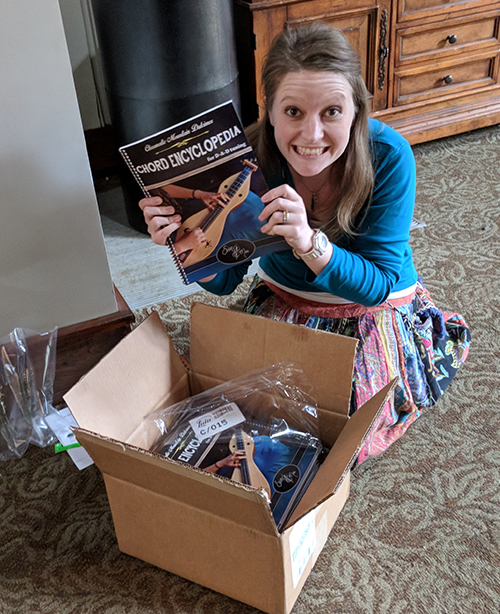 (Erin holding her NEW Chromatic Mountain Dulcimer Chord Encyclopedia)

Chromatic Mountain Dulcimer Chord Workshop with Erin Mae Saturday, November 18th 8:00 am PST | 9:00 am MS…