New Blues Backing Tracks added to the Library
I am excited to the announce the addition of SIX (6) brand-new Blues backing tracks in 6 different keys.  These are all played at 117 bpm (beats per minute).  The tracks were created with guitar, dulci-Bro and drumkit and are located in our Backing Tracks Library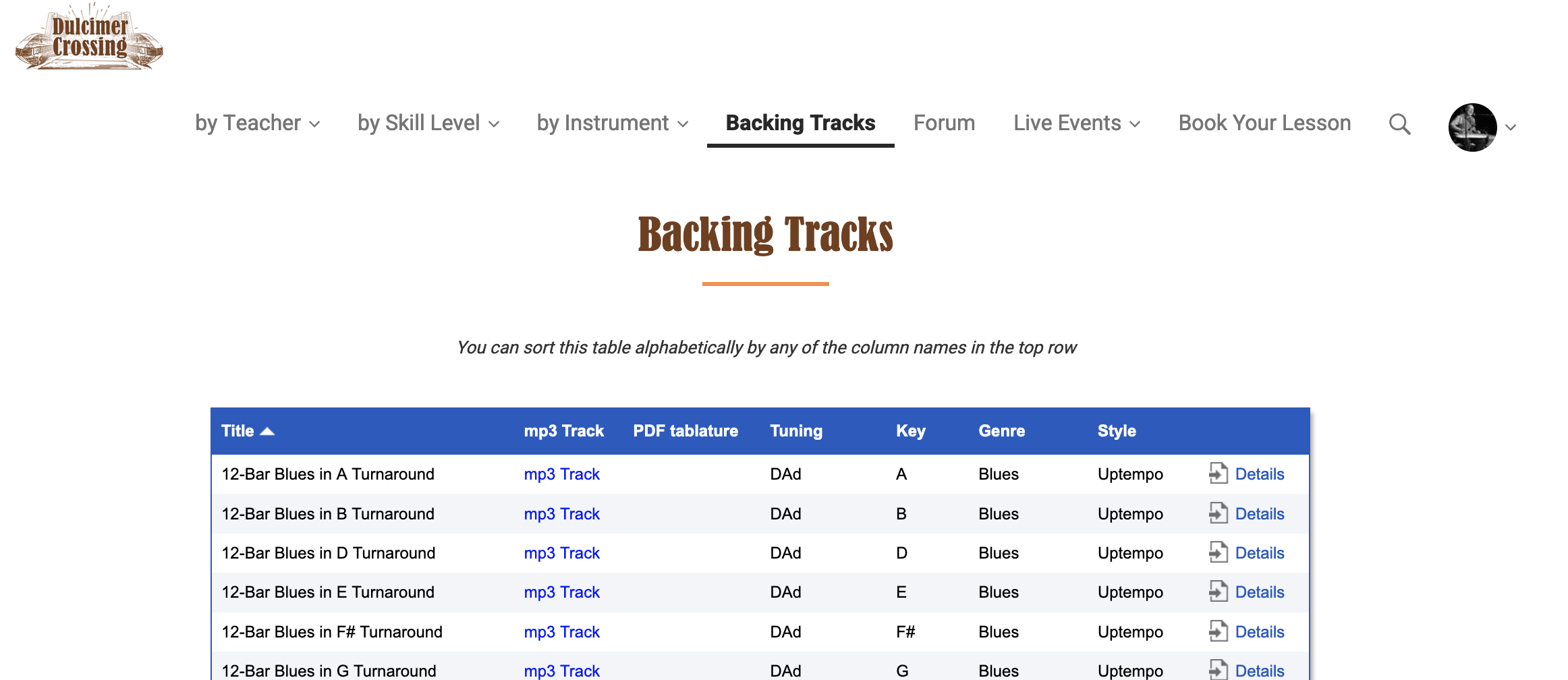 All levels of membership have access to this library and can download the tracks as well as the PDF chord charts that accompany them.
Making use of the Pentatonic Minor Scales for each key and/or the Blues Scales for each key, players…
Backing Track Library in it's new home!
Backing Tracks Library in its new home! 
by Steve Eulberg
As another step in the transition from our Legacy Site to our new Platform, Steve has gotten all of the Backing Tracks Library moved and set up for use by ALL members of the site.
The organization of the Library is very similar to what it has been and can be found at the menu at the top of the page when you are logged into the site and can be sorted the way it always has been: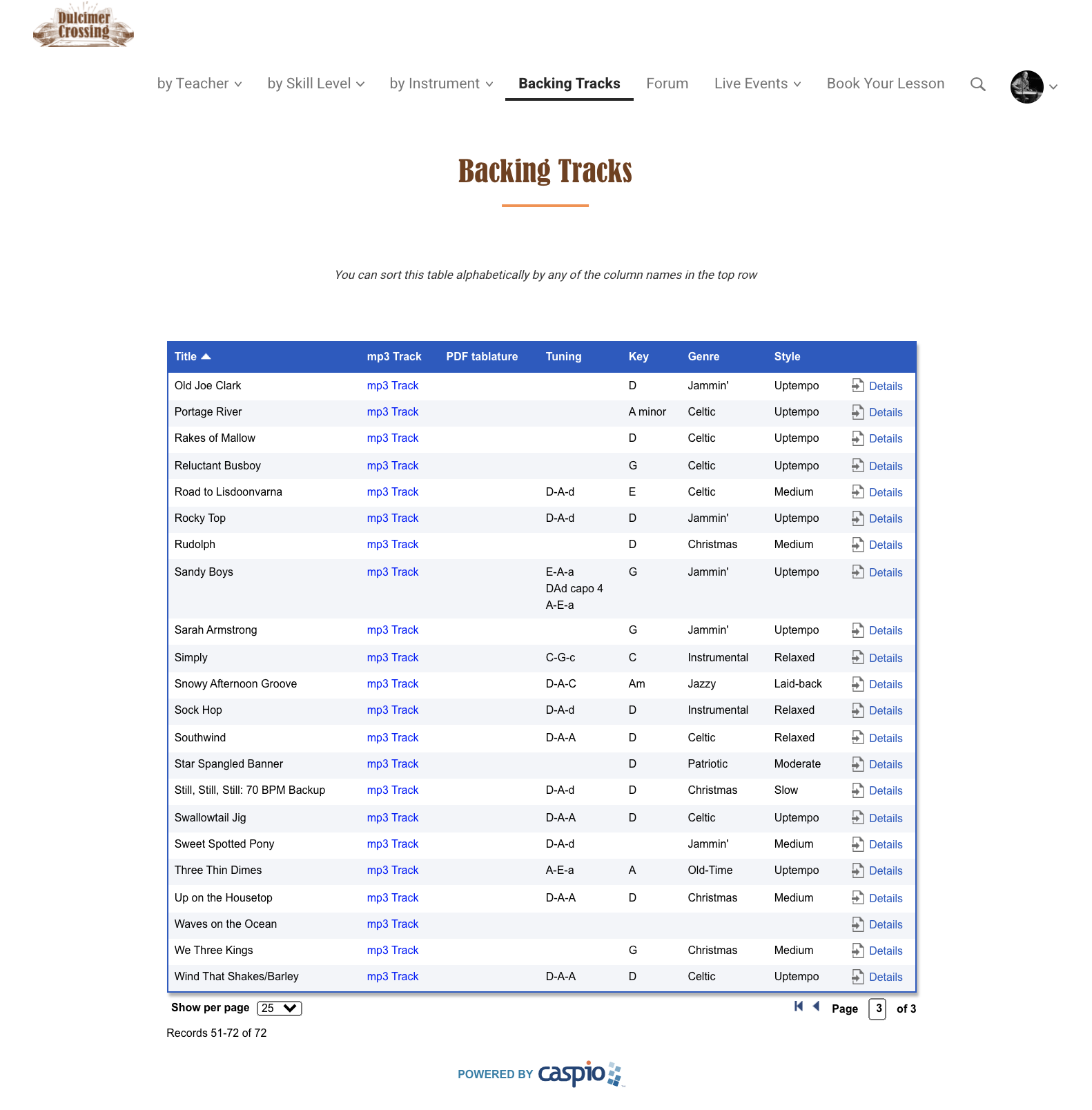 You may notice that the actual number of tracks that app…
More Backing Tracks for Premium Members!
by Steve Eulberg
We continue to add to the Backing Tracks Library on DulcimerCrossing.com.  We now have over 250 special tracks in this collection.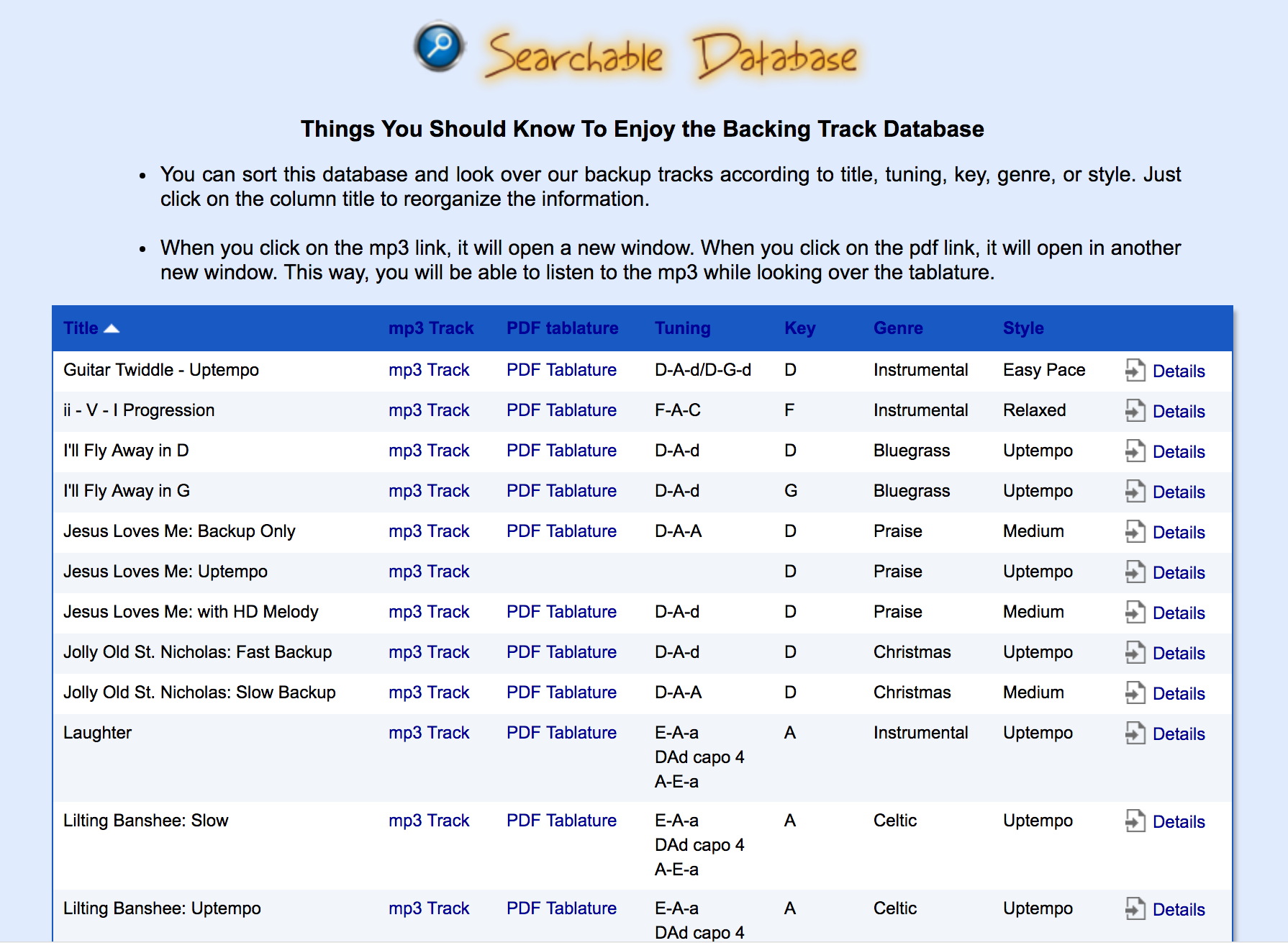 This library is sortable by all of the categories at the top of the list and all of the blue text are links to support using each track. Not familiar with Backing Tracks and how to use them?  Here is an introduction I filmed:
All Premium Members have access to all the Backing Tracks all the time!  Sign up  today!