Live Events at DulcimerCrossing
Live Events at DulcimerCrossing
by Steve Eulberg
Live Events Schedule
While the main focus of DulcimerCrossing has been to provide filmed video lessons that are accessible according to YOUR schedule, we also recognize the limitation of learning when we aren't able to ask questions of the instructor.  To address this, we have created and curate several regular Live Events at DulcimerCrossing.
Wednesday LiveStream
Each Wednesday at 9 am MDT we host a 30 minute Livestream on our Facebook P…
DulcimerCrossing Teachers at the QuaranTUNE Festival 5.0 in October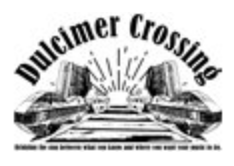 DulcimerCrossing.com is proud, once again, to be a Gold Sponsor for the 5th QuaranTUNE Dulcimer Festival which happens online October 7-10th this year.
We have a long history of providing sponsorship and scholarship support to festivals across the country because we know that there is no substitute for in-person learning.
We are also excited that several of our teachers are providing workshops for this festival!
Erin Mae Lewis
Butch Ross
Don Pedi
Nina Zanetti
Karen Mueller
DJ Hamouris
L…