31 Days to Fingerstyle Mastery
by Steve Eulberg
Hi folks! This post is music-related but not dulcimer-specific.
I have had a Patreon Project going since January of 2015.
This fall I decided that I wanted to put together some one-month class offerings that would let people take a single class with daily lessons to work on a specific skill, figuring that if it takes 21 days to set a habit, in 31 days we galvanize it!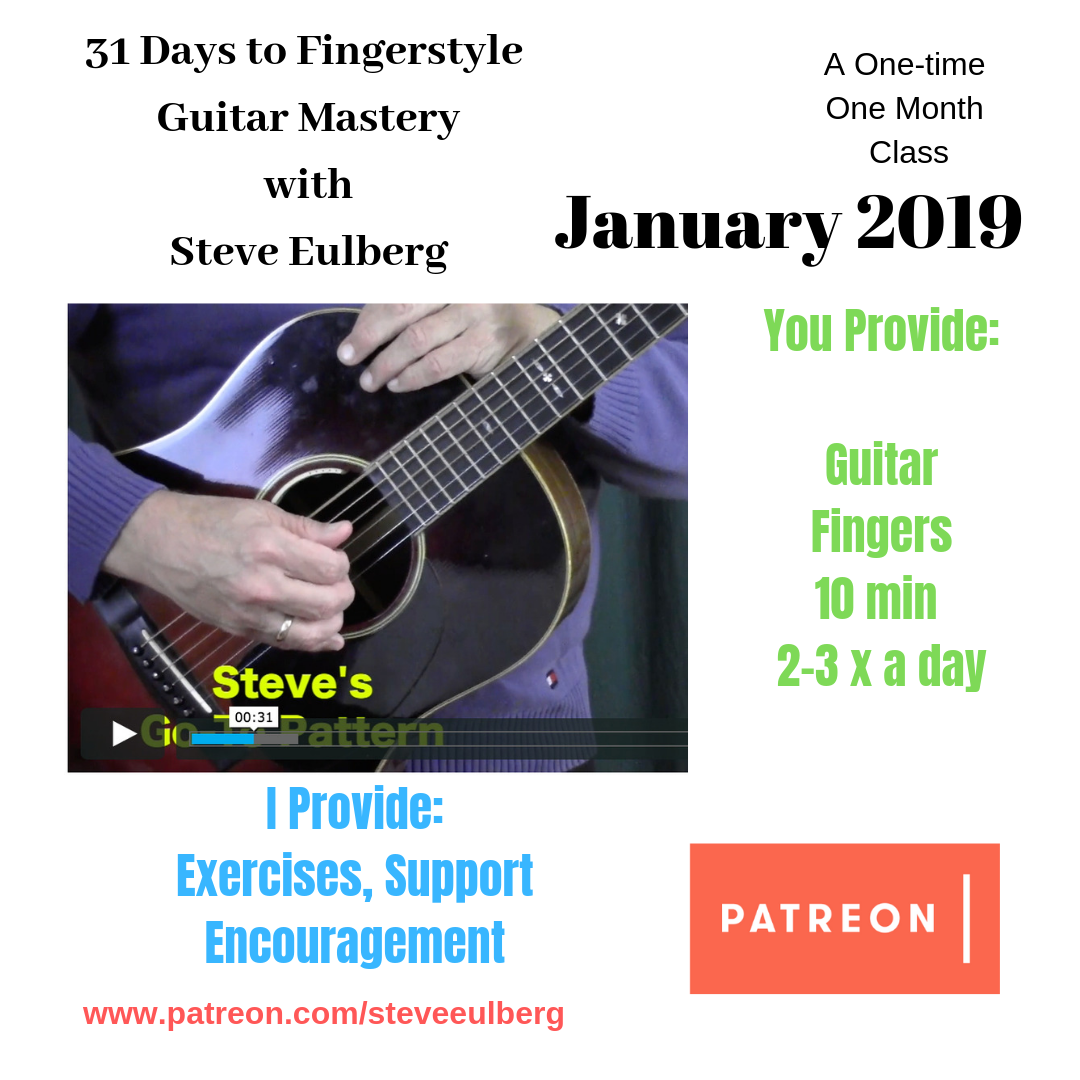 So, today I launched my first class: 31 Days to Fingerstyle Mastery (this focuses on 6-String Guitar, but the same principles apply to any plucked, stringed instrument. I have already begun putting together the plans and resources for a mountain dulcimer class along these lines, so keep you eyes peeled for that.
If you are like many of us who play many instruments and have always wanted to play Fingerstyle Guitar, there is still time for you to join the class. Click here for all the information. It is not too late for you to join (But all the back-row seats are taken, don't you know?!)