Dulci-Bro Live Event
Thursday, Aug 15, 5:30 pm PDT (=6:30 pm MDT, 7:30 pm CDT, 8:30 pm EDT) Steve Eulberg will give a live acoustic show featuring the resonator dulcimer or dulci-bro on ConcertWindow.com.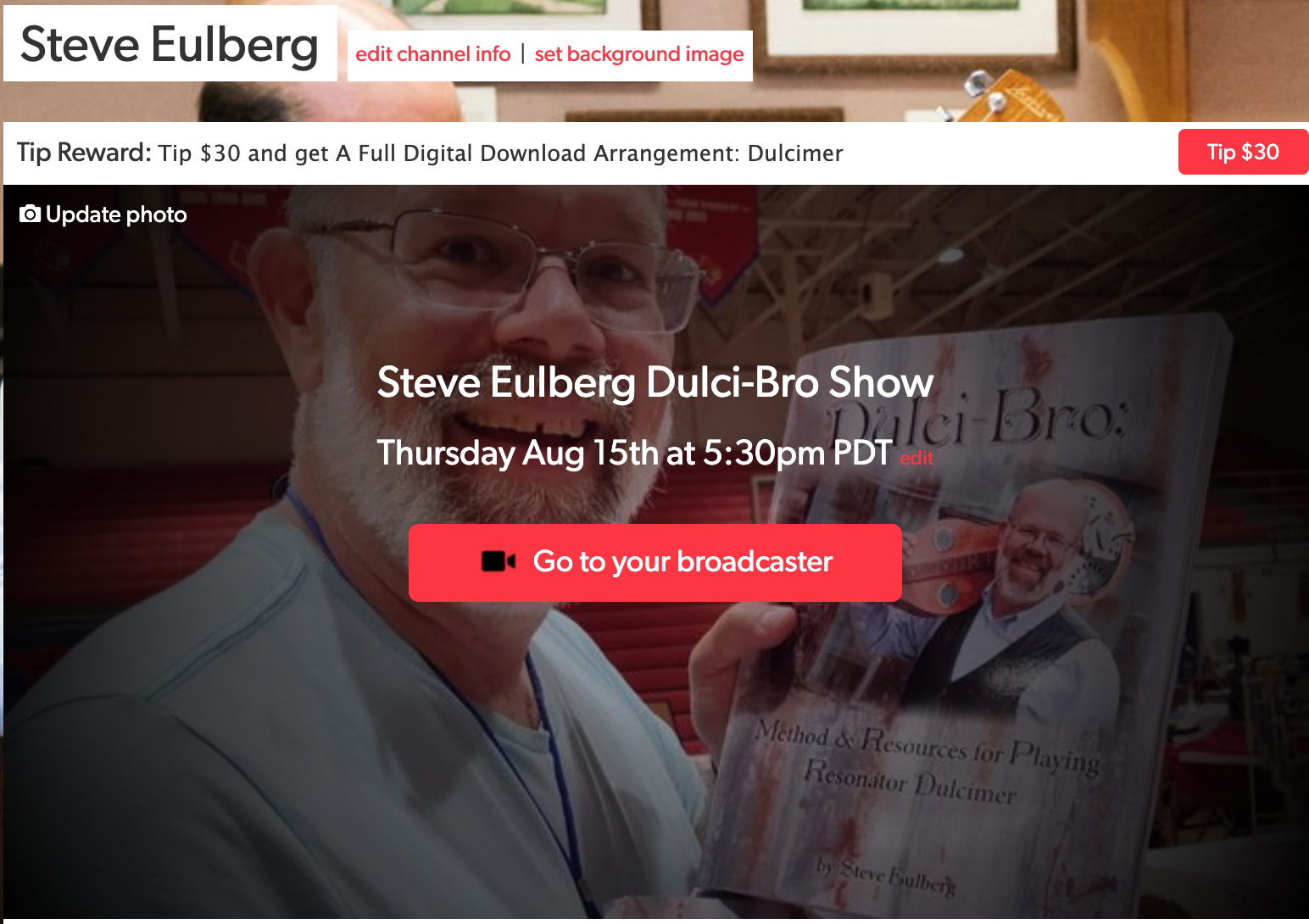 This is a pay-what-you-can show (as little as $1 or as generous as you feel) and you can watch from the comfort of your own home on your computer, or tablet or phone.
Here is the link to purchase tickets and get reminders about the upcoming show so you don't miss it!
Steve also published his new book/CD this summer: Dulci-Bro: Method & Resources for Playing Resonator Dulcimer and it was used as the text for a week-long class at Kentucky Music Week in June.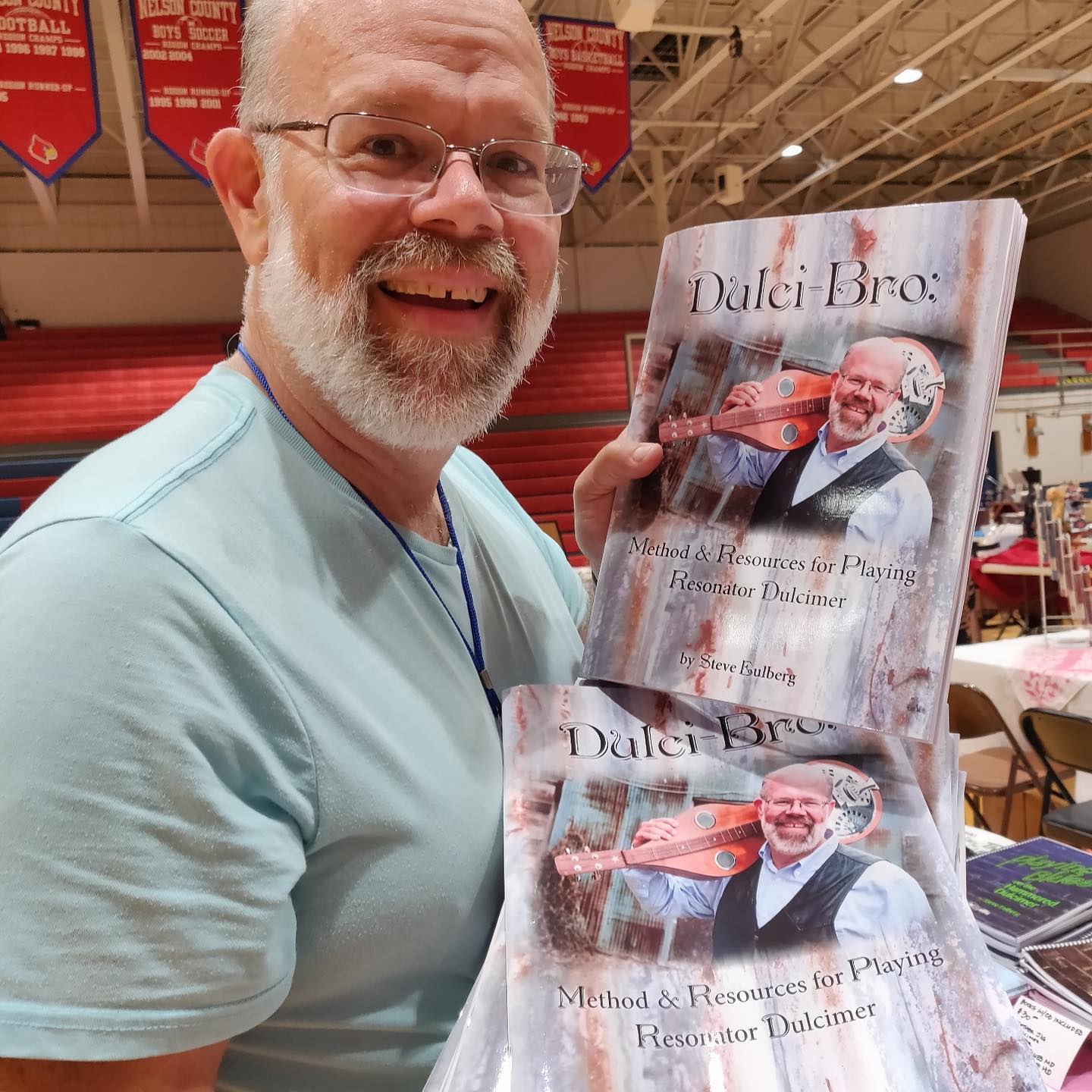 Order the Physical Copy here.
Order the Downloadable, interactive PDF digital copy here.
(And just a hint: Steve's Patrons save extra $ with their Patronage coupons each month.)