Avoid Dulcimer Burn-Out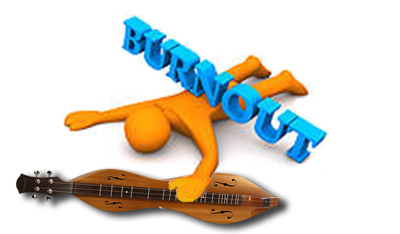 Where does musical burn-out come from? From what I've seen, we all start out from the same place.

We want to learn an instrument.
We take lessons.
We keep getting better, day by day.
We leave the house with our instrument and jam with others.
We pursue our musical dreams, some of us with long-range goals.
Our time is filled with playing the dulcimer. We read, eat, breath, live dulcimer music. We put a ton of time into practice, watching tutorials, preparing for contests, attending concerts. If you play professionally, you know there are times when being a musician was stressful, invalidating, and downright lonely. Musicians can experience crippling anxiety, self-doubt, and constant pressure from listeners. And usually, this pressure has come from within - not from the audience.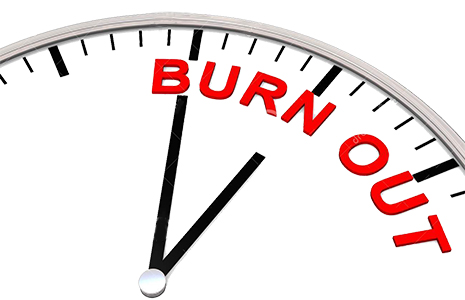 Sometimes we have practiced so seriously, it has totally zapped the enjoyment right out of making music. Finally one day, we're just tired of it all. We don't even touch our instrument for days, weeks, even months at a time.

It's kind of like eating pizza. Now I love pizza and could happily eat it every day. BUT, at some point, if I were to eat nothing but pizza every day, I would get sick of it (maybe). I might get to the point I would do anything to avoid eating even one more slice of pizza. The same thing can happen with music.

Has this happened to you? If you've experienced a lack of motivation or burnout, try some of these strategies for getting back on track.
Make sure you have other hobbies or interests. Take breaks from making music to pursue these other interests. It might be spending time with family, playing golf, traveling (without taking 10 instruments along) or just resting.
Set definite goals. I see myself losing interest in my dulcimer when I don't have any specific goals, or events for which to prepare. I am always most passionate when I have upcoming engagements – whether it be a jam session, a nursing home visit, or an upcoming Quarantune Festival.
Make a bucket list. . This is similar to the one above, but this involves long-range planning. List tunes and techniques you would like to learn. Look at different genres of music and see how you can adapt them to your instrument. Branch out. Experiment.
Hold yourself accountable. . It's easy to feel unmotivated, even burnt out, when you don't practice. You don't have to practice every single day, but try to aim for some kind of consistent routine. Like my example last week with potty training our new puppy, a regular routine is essential to making progress.
Surround yourself with inspiring people. They don't have to play the dulcimer (although that helps because we all know dulcimerists are AWEsome). But you could also use others' positive momentum to energize your own motivation.
Fake it 'til you make it. I'm not going to lie – there are days when I would rather complete a triathlon than practice. I bet we all have days like that. But just power through, keep on keepin' on, and you will continue to progress at a steady rate.
Minimize the drama. Whenever two or more are gathered, there is the opportunity for differing opinions to evolve into charged emotions and drama.

For example, my husband plays with a group of guys who race radio-control cars. But there are some bullies in the group that love to run into you with their cars, jeer when they win a race, and argue about rules. And yes, these are grown men – mostly seniors. He has learned how much drama he is willing to deal with, and when it is time to pack up the cars and come home.

Avoid toxic people and be prepared to step away if a situation is not working for you.



Finally, remember there will always be an ebb and flow. Sometimes you'll feel gung-ho and want to practice for hours every day. Sometimes you won't have the energy or the time for that. That's okay. Music is something that can fit into your life as your life changes.

Music shouldn't be a source of pressure. Instead of putting down your instrument when you feel these things, return to it in a different way. Return to the joyful bits and leave the rest. You'll thank yourself (and so will your dulcimer).