Are We Back to Normal Yet?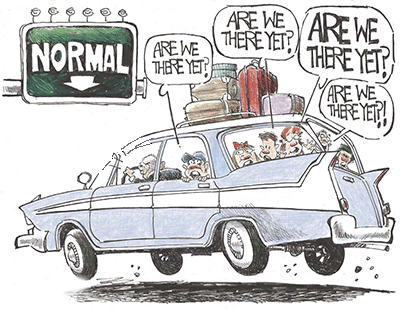 It's the million dollar question everyone is asking. When will life return to normal? When can we stop wearing masks? When will everyone be back at work? When will the supply chain get back on track again?

And this is the question I get in my sales office at the senior resort every day too. Winter Texans, identified by some as snowbirds, are calling every day to ask, "What's it like in the Rio Grande Valley? Are you back to normal yet?" Since we live just 10 minutes from the Mexican border (on the U.S. side), they are really asking two questions:
How has the immigrant situation impacted our resort?
How has the pandemic impacted life in the valley? 

Well, I think we have entered the season of a "new normal." We are still connected with our masks but businesses are open, restaurants are doing well again, and most of the seniors I know have gotten their booster vaccine already.  And that is probably the way things are going everywhere in the U.S.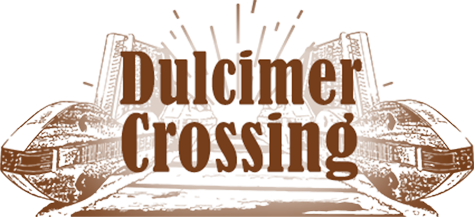 BUT, just as we were all getting adjusted to the new normal, Dulcimer Crossing made a huge change. Over the past two years we have been working day and night to move over 8,000 web pages with lessons, thousands of videos, hundreds of PDFs and back-up tracks to a new website. And effective October 1st, we went LIVE with the new layout.

Now, some folks don't like change. They just want the website to go back to "normal" again. But because the old site was in one location, the videos were hosted in another location, the blog was in a different location, the newsletter was in a different location, its password system was in yet another location, the search function was in another location, and the payment system was in yet another location, there were many opportunities for errors.

The new platform has gathered all of our systems into a single location equipping us to provide better and easier customer service, as well as enabling us to create a curated environment where we could offer courses that can equip players at all levels.

Actually, my favorite part of the new website is the search function. It does a much better job than our previous system for finding the exact tune, technique, level, or teacher I want to watch. If you haven't seen it yet, check out the new website at https://dulcimercrossing.simplero.com.


Keep dulcimerring!
Linda