Joy, Joy, Joy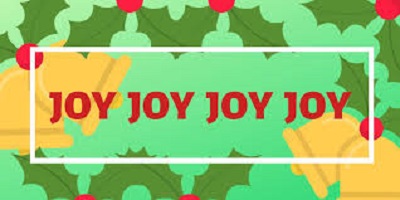 Christmas is that time of the year when we welcome joy and good cheer into our homes, when we sing carols, wear our holiday clothes and celebrate with our friends and relatives. And finally here it is, Christmas time again, and I'm sure you have probably finished your shopping, hung the outdoor lights, and decorated the Christmas tree.

For myself, this is the time of year when I am constantly playing Christmas music. I have written many of my own arrangements, but you'll also catch me ordering yet another book of Christmas arrangements for keyboard. As a matter of fact, one arrived in the mail this week.

It gives me great joy to practice my Christmas music – both on my hammered dulcimer and on my keyboard.

When practice time is a joy, it becomes a joy to practice.

But let's be honest here. Some of you have lost that original joy you had when you got your first dulcimer and started learning to play. You just don't enjoy practicing like you used to. So I've tried to put together some ideas about how you might bring the joy back into your practice time.
Focus on the genres of music you most enjoy. Now I know how to play several fiddle tunes, and I've learned them so I can play along at jam sessions. But those are not my first choice. I enjoy playing praise music, Christmas music, and patriotic tunes the most. So, if I only have 15 minutes to pick up the hammers, that's probably what you're going to hear.


Practice WITH a recording or YouTube video of a tune you are learning. To tell the truth, this is the way I have made the most progress in my guitar playing. Playing with a recording forces me to keep up, and music tracks with drums in the background really get me a-strummin'.


Practice with friends. This summer, my son and I practiced Achy Breaky Heart on our guitars together, because it only has two chords and that's all the chords he could remember on short notice! What a precious memory that is.


Reward yourself when you reach a new milestone. I talked about this a few weeks back. Back in the day, I might have rewarded myself with chocolate, but I need to be careful about that after my last check-up. It's time to get a little more creative with the rewards!  Any ideas?


Practice gratitude.  Joy and gratitude are linked. What does gratitude look like in our practice sessions? Well, some folks actually name their instruments, and they feel like practice time is like spending time with an old friend. I like to thank the Lord for the gift of music, for my instruments, for the time to practice, for a husband who doesn't get tired of hearing me practice, and for all my dulcimering friends.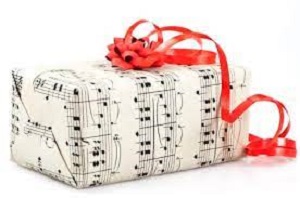 Let's celebrate not only the joy of Christmas because of the birth of Jesus, but also the joy we receive through the gift of music and our dulcimers.