Anchor Like a Pro!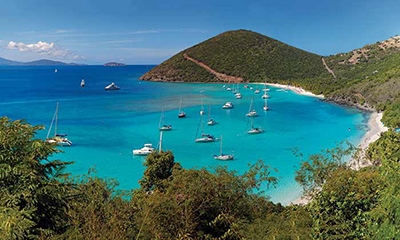 My husband and I lived in the U.S. Virgin Islands for 7 years, and occasionally we were blessed with the opportunity to spend a night or two on a friend's sailboat. We would sail to the British Virgin Islands, drop anchor near Tortola, and fire up the BBQ grill so we could eat while enjoying the sunset.

Now imagine the captain had forgotten where he was supposed to set the anchor. What if he hung the anchor at the bow? That wouldn't work; the sailboat would surely float back to the U.S. islands while we were sleeping. If he set it down on the deck, that would fail to hold the boat steady as well. Now if he put it down in the hold, the anchor would be closer to the water, but it still wouldn't keep the sailboat in place.

The only way the anchor would work is if the captain threw it down deep in the water. And that makes me wonder … have you dropped an anchor into the musical world of dulcimers? Or are you just floating around aimlessly?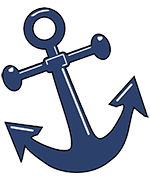 I believe we all need to set our anchors for short periods of time, at different places. Some of my personal anchors have been …
Dulcimer Crossing:  Learn the ropes with our website. I have gone through all the lessons offered for hammered dulcimer players on our website. Even with my experience, I always learn something new in every lesson.


Private Teachers:  Put a good teacher at the helm of your musical journey, especially as a beginner. Peggy Carter is the person who got me started off on the right foot. Then I followed Rick Thum's teachings because he built my first two hammered dulcimers, and I learned every tune he taught on his CDs (back in the day).


Goal Lists:  Catch the wind with a goal list. I have found that what I write down, I usually accomplish. I almost always have a deadline attached to the goal list and tend to keep my nose to the grindstone until it's done.
On the other hand, you don't want to leave that anchor in the same place forever. You need to lift the anchor occasionally and move on to deeper waters. That's the only way you will advance. Some new horizons could include …
Festivals:  Catch the wind and sail along to any nearby festivals. I find the fellowship and encouragement of fellow dulcimerists highly motivating. I'm still on a high for a long time after the festival has ended. 


Concerts:  Be sure to get on board for concerts – both online and in person. Listen for new and unusual arrangements of old familiar tunes at a concert. They will spark your imagination for creating your own arrangements.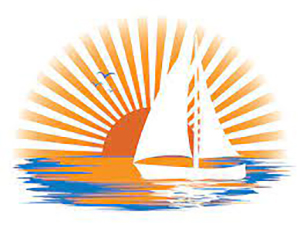 Don't be a landlubber, left high and dry with no tunes at your fingertips. Navigate the waterways of learning new songs, and discover how to tie the knots of new techniques. Then you can sail into the sunset with the wind at your back and a new song on your dulcimer.

Happy dulcimering,
Linda