Never Give Up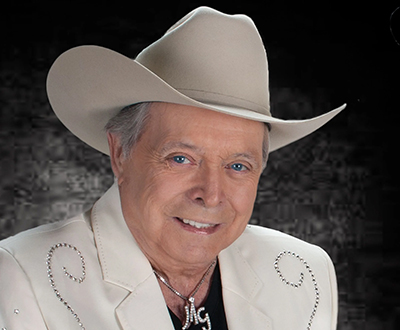 When we lived in Branson, MO, my husband and I went to see Mickey Gilley's show several times at the Mickey Gilley Theatre, and we also saw him share his music in informal settings. We met Mickey personally and had a great admiration for him because we loved his songs. But we held him in high esteem even more because he had a "never give up" attitude. He loved to tell the story of how it took him 17 years to have a No. 1 hit. He learned to play that Louisiana rhythm and blues style on the piano by watching his cousins Jimmy Swaggard and Jerry Lee Lewis rock the keyboard. But, at the time, he was only making $1.25 an hour working construction. Finally he decided to try to make a career out of music and recorded his first song, "Ooh Wee Baby," in 1957.

He'd all but given up on becoming a star when he and a business partner opened Gilley's in Pasadena, TX in 1971 (and yes, I've been there too!). To his surprise the mechanical bull way back there in the corner of the bar actually launched his career. Here was a training machine for rodeo put in the club to entertain his customers, and the next thing he knew, John Travolta was riding on it for "Urban Cowboy." Gilley's nightclub and its namesake appeared in the film and his music career finally took off with Mickey's hit, "Room Full of Roses."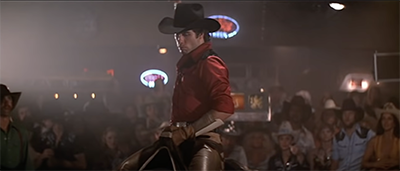 Between 1968 and 1989, Gilley posted 46 tunes on Billboard's Hot Country Songs Chart, with17 No. 1 hits. But on July 5, 2009, he was helping a neighbor move a 40-pound piece of furniture, when he backed out through the threshold of a door and fell backwards, leaving him temporarily paralyzed from the neck down. He gradually started to come back … first his arms, then his right leg, and finally his left leg.

In 1989, Gilley was one of the first major country singers to open his own theater in Branson, Missouri, helping to turn the Ozark town into a major entertainment tourism town. While we lived in Branson, we saw him perform several times between 2009 through 2011, but his hands had still not come back to the point that he could play the piano or do those keyboard licks for which he was so well known (like his cousins). Also, he didn't have the strength to stand up throughout a performance, but he still came out on the stage and crooned his well-known hits to the audience from a bar stool or a chair.

But then disaster struck again. Gilley was traveling through southeast Texas on his way to Branson, Missouri, when a vehicle ran a stop sign in front of his son's 2013 Toyota SUV, causing them to swerve, strike the other vehicle and roll over several times before landing upside down in the highway's median. He suffered a broken ankle and shoulder, while his son escaped with minor bruises. Mickey pulled himself together once again and continued to perform. And, although he sold his theater in Branson in 2017, he continued to perform there until his death.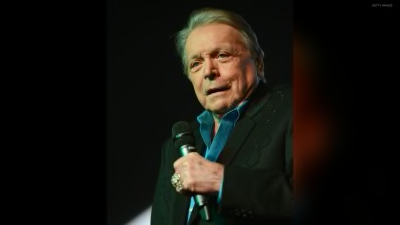 Now I'm not privy to all the private struggles in Mickey's life. But the ones that are well-known are many.
It took him 17 years of trial and error to get his toe in the door of the music industry, practicing hours upon hours, before he had his first hit.
He had an accident in 2009 that left him paralyzed. With physical therapy, he recovered all but the ability to play the keyboard, but he still performed.
I know those of you who are seniors can relate to the issues he must have battled to bring his shoulder back into working order again after the car accident in 2013. I suffered with a frozen shoulder in 2007, and I can verify how painful that recovery was.
There were days he didn't feel that good as he moved into his 80's, but he didn't stop.  He even gave 10 concerts in April of this year, the month before he passed away at 86 years of age.
Now I know from my emails that, as some of you are aging, you have considered packing up your instruments due to physical issues and struggles. But I want to encourage you to continue playing your dulcimers. It will keep you young. It will keep your fingers nimble and your mind active. You will get up with goals (a list of tunes to learn), somewhere to go (jam sessions and festivals) and something to do (practice, practice, practice).

Be like Mickey. Keep on keepin' on with your music until your dying day and never give up.