Vi Wickam wins at Weiser
Vi Wickam, our fiddling instructor, wins at Weiser!
by Steve Eulberg
The National Oldtime Fiddlers' Contest and Festival has been held annually (except for Covid) since 1953 in Weiser, Idaho.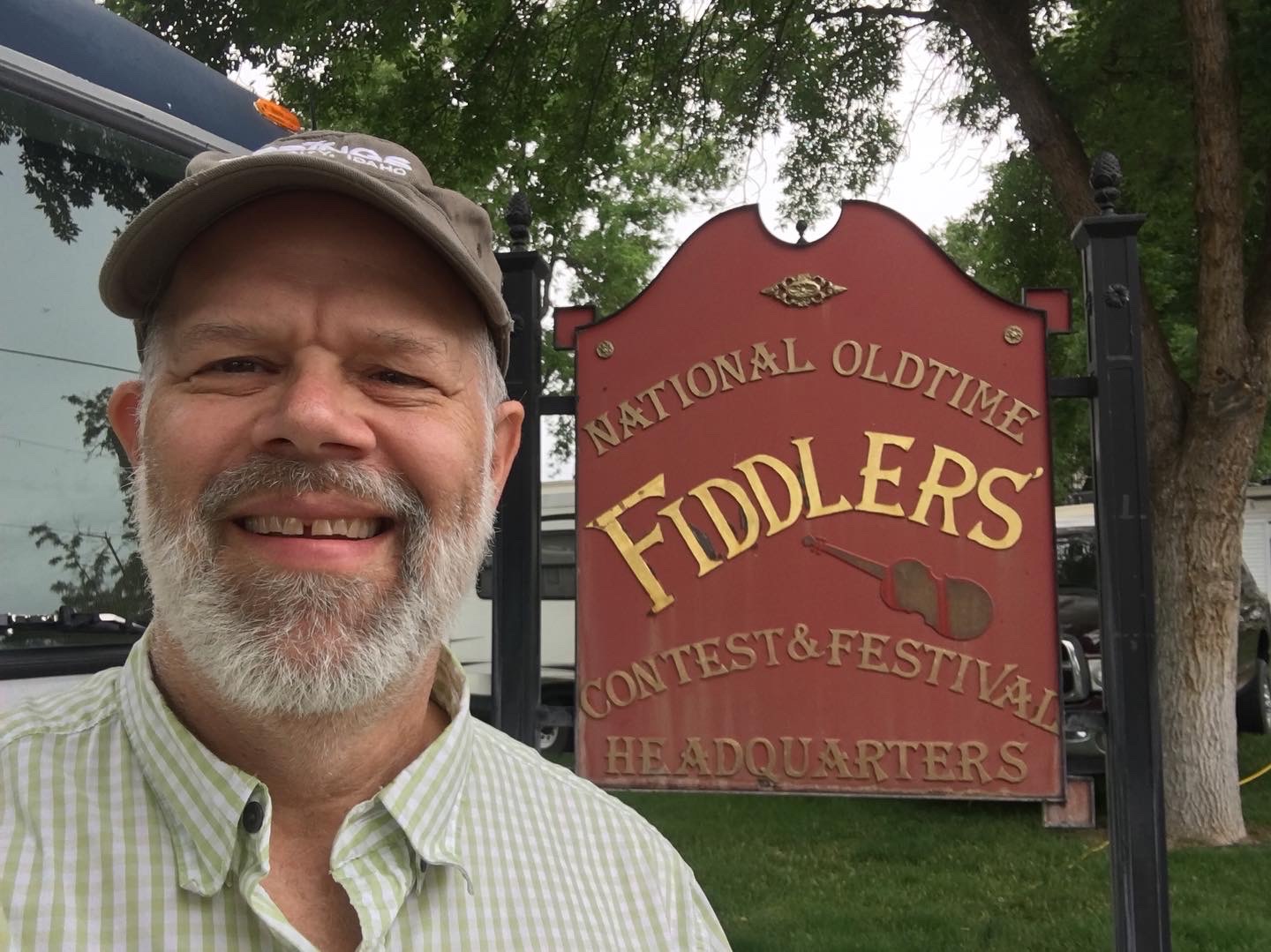 I have been hearing about this event for years, since meeting a returning fiddler on the GreenRide commute back from the Denver airport when I was returning from Kentucky Music Week which is held annually at the same time.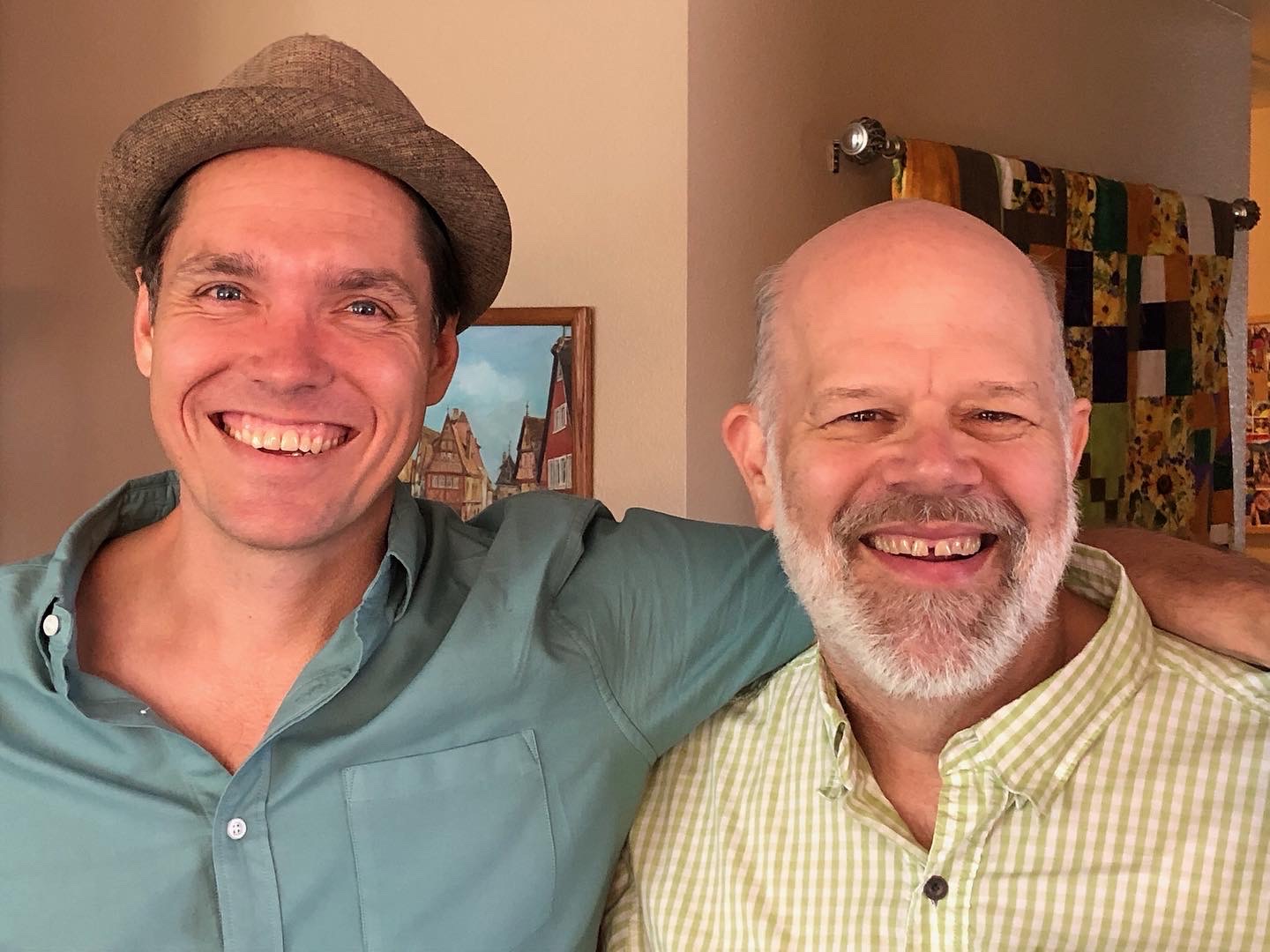 Vi has been attending, competing, judging and teaching workshops at this festival for years so I have been living the experience vicariously, through him!
   This year, after picking him up at the airport, I gave him a ride and he introduced me around to the folks who tend to gather the week and weekend BEFORE the contest in Stickertown.
I returned on Sunday to jam and to watch him win 2nd place in the Banjo / Fiddle Contest (one of the awards has a fresh, home-baked pie!!)
I came back on Thursday night to see him win 2nd place in the Adult division of the contest.  (Pictured above)
Vi also invited me to join him for his Entertainment slot on the contest stage on Saturday night, just before the finals of the Open Division.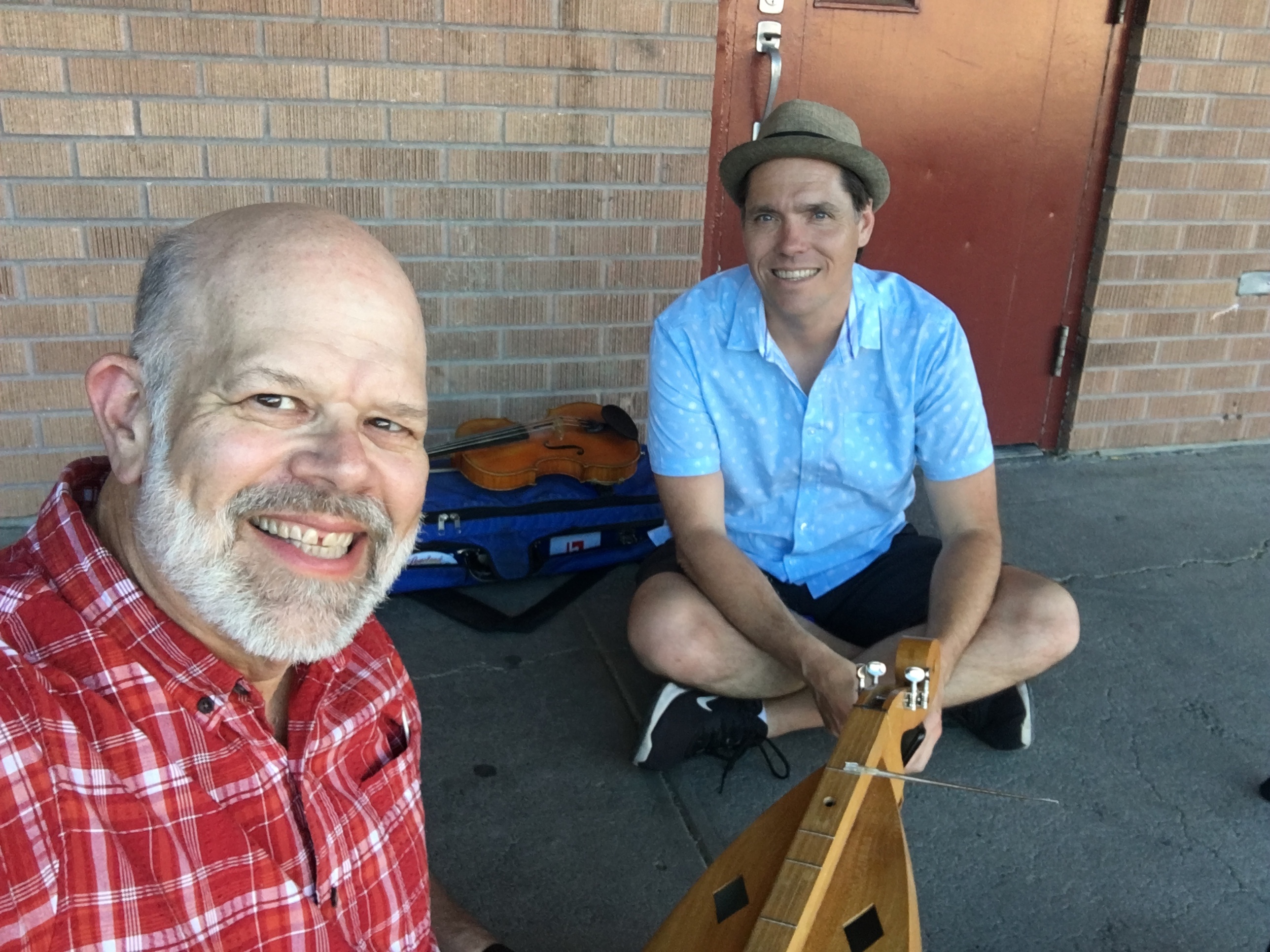 (Here we are backstage warming up.)
In the Festival Forum Tent, I write about the experience of returning to an in-person festival, you can read about that here.
What are your favorite festival memories?  Let us know about them in the Festival Forum Tent