Blog
3-Chord Songs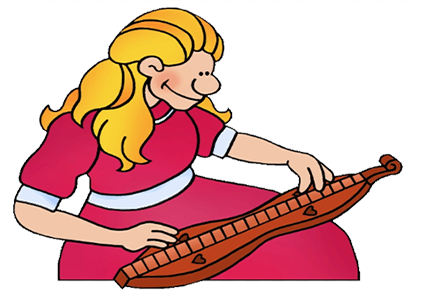 Have you ever gone to a jam session and gotten left behind holding your pick in confusion? If you're just starting out to learn to play the dulcimer, it can be frustrating when everything that sounds so good seems so complex. You just want to play along with the others, but everyone else is WAY ahead of you. Well, there's a solution for that. Just play chords until the melodies start to sink in and sound familiar.

You may have noticed that many of the songs we play at jam sessions sound simil…
Play It by Ear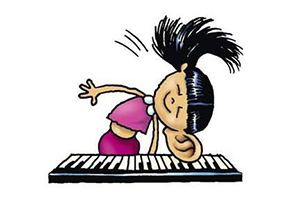 Have you ever gone to a jam session with a new dulcimer club or at a festival, and the tunes they play are different from the ones you play with your group back home? I have, but that didn't stop me from playing along because I can play by ear. Oh, I don't play by ear as well as a professional musician does for sure, but well enough to strum along or hammer the chords, and even pick out the melody if they keep on playing enough verses.

Playing by ear is a highly-prized musical skill, and has …
Anchor Like a Pro!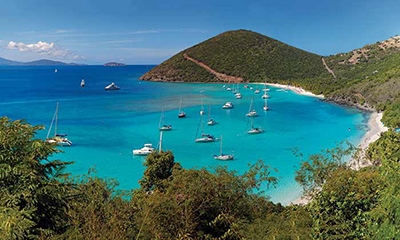 My husband and I lived in the U.S. Virgin Islands for 7 years, and occasionally we were blessed with the opportunity to spend a night or two on a friend's sailboat. We would sail to the British Virgin Islands, drop anchor near Tortola, and fire up the BBQ grill so we could eat while enjoying the sunset.

Now imagine the captain had forgotten where he was supposed to set the anchor. What if he hung the anchor at the bow? That wouldn't work; the sailboat would surely float back to the U.S. islan…
How Do You Eat an Elephant?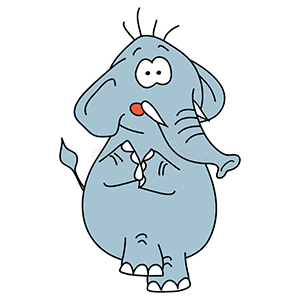 Eating an elephant can be daunting and overwhelming. So can setting and achieving lifetime goals. How can you accomplish something as big as eating an elephant? By doing it the SMART way, of course … eating it one bite at a time.

Everything in life that seems daunting, overwhelming, and even impossible can be accomplished gradually by taking on just a little at a time. If you can learn how to break down large goals in to smaller more manageable goals, you will be well on your way to reaching yo…
Don't Stress. Distress!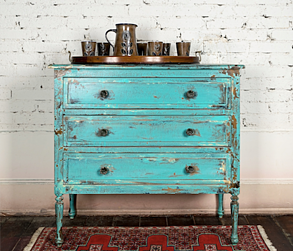 "You know how people pay more money to buy furniture that's been roughed up a little? What do they call it? Things that have been distressed. That's because something that's seen a little wear is just more interesting than something brand-new that hasn't ever had a scuff on it." (Joe Hill)

I read this quote the other day, and it resonated in my heart because I sell mobile homes as part of my employment, and I have found there are folks who even like their kitchen cabinets to have that distres…
Pushups for a Year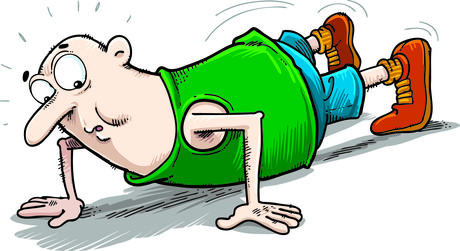 Around New Year's day, I read an article written by a guy who had done pushups every day for a year. The first week of January, he did only one pushup a day, every day for a week. Then for the 2nd week of January, he did 2 pushups a day. He continued increasing by one pushup every week for a year, and then wrote about his experience and what he had learned.

Of course, my mind went to dulcimer practice. But practicing 1 minute a day for the 1st week, then 2 minutes, then 3 wouldn't work. And …
Benefits for Seniors
I live in and work in the office at a 55+ Senior Resort. We have a large room called "The Diner," with tables and chairs, games, a jukebox, a kitchen to the side, and lots of puzzles. Never does a day go by that there aren't seniors gathered around the long table, working together to complete yet another puzzle.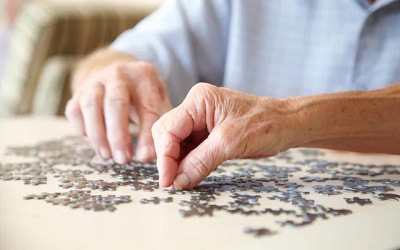 While this is a pleasant pastime for the residents here, there are also several benefits to their playing brain games. I read an article, this week, on the benefits of seniors doing pu…
That's the Way the Cookie Crumbles
When I was a child we had a cookie jar, and my mother always kept the cookie jar loaded with cookies. My favorite was her chocolate chip cookies, and I've never actually matched the look and taste of hers. But desperate times called for desperate measures, and if she didn't have time to bake fresh, homemade cookies, she would fill the jar with Oreo cookies.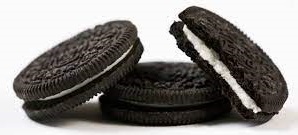 We loved Oreos, and people still love them today. They started out with the name Oreo Biscuits in 1912 and have since become the best-sell…