New Lessons for MD & HD Players
by Linda Ratcliff
I am still learning. - Michelangelo at age 87
New Lessons for MD & HD Players
We have two new lessons at Dulcimer Crossing to offer our hammered dulcimer and mountain dulcimer players.
Peek-A-Boo Waltz for HD, taught by Steve Eulberg
The Peek-A-Boo Waltz is a tune that traveled with the pioneers taking the westward trails going through Kansas City toward the new world. In this video, Steve demonstrates the embellished version of the melody.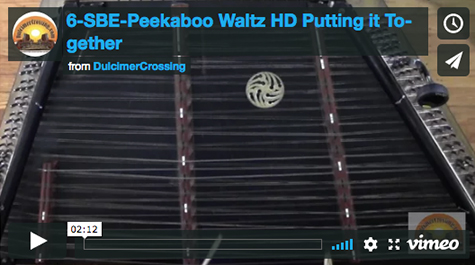 Asika Thali for MD, taught by Neal Hellman
Asika Thali is a song of freedom from South Africa, taught by Neal Hellman. Neal likes to play this tune on a dulcimer with 4 equi-distant strings tuned to D-A-dd, but it can also be played on a dulcimer with 3 strings in the D-A-d tuning.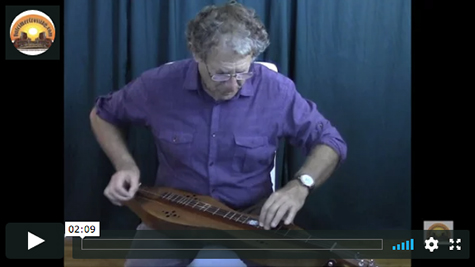 BUT ... is it time to learn something new???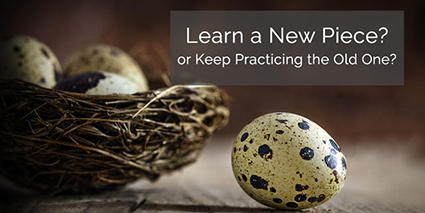 This is what many of us wonder about.  You've been working hard on a new tune, and you're fairly far along with it. But it's not perfect yet.  You still get hung up on Part B, the second line. You're tired of working on it, but you hate to move on until you've mastered it.
So how do you know when to hold 'em and when to fold 'em? Well, I believe that even if you feel completely confident with a piece, it doesn't mean you should just set it aside. As soon as you've mastered a good part of a tune, feel free to go ahead and start another. You'll still be practicing the old one because, when you practice, you always dedicate some time to warm-up, some time to reviewing old tunes, and some time to practicing new tunes.  It's a balancing act, and I know you can do it.